12-inch Quilt Block Patterns
12 Inch Quilt Block Patterns
From our Free Quilt Block Pattern Library

12 inch quilt block patterns are perfect for the beginning quilter!

It doesn't take so many blocks to make bed-sized quilts. 
You have a little wiggle room to ease seams together if they aren't quite perfect
There's plenty of opportunity to show off those dazzling focus fabrics you're just itching to useLibrary

Pin It to use later!
And, they're perfectly sized to showcase machine embroidery whose standard stitch-out size is 4" square, too!
There's so much design variety!
12" is evenly divisible by 2, 3, 4, 6, 8, and 12 which gives you six different grid sizes—6-, 4-, 3-, 2-, 1-1/2- and 1 inch respectively—to design with.

That's a whole lotta design potential. 
Moreover, these sizes are ALL rotary cutter friendly. You needn't resort to using templates to make them!
On this page you'll find:
A quick review of grids
The patchwork designs below are sorted first by grid units per side and then alphabetically.

2x2
3x3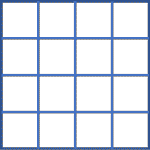 4x4
6x6

8x8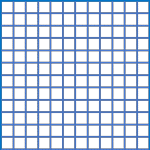 12x12
A grid is pretty much the graph paper on which we draft our designs.
Grid size is the value we assign to each square (i.e. 1", 1-1/2", 2", etc.).
Grid units are the squares in each row and column.
Finished size is the product of grid units x size, i.e. 6 units x 2" equals a block that finishes at 12" square'.
No rectangular block is shared in this collection.
All but one are pieced on a sewing machine with all rotary cutter friendly measurements (1/8"s, 1/4"s, 1/2"s and whole numbers).
All of the blocks' unfinished size—from cut edge to cut edge—is 12-1/2" square.
12 inch block patterns sorted by grid
---
There's always an exception, isn't there??!!!
Out of all the 12 inch quilt block patterns shared here, the Carolina Lily is the only one whose patches are cut completely with templates (which are free and downloadable, of course). 

It's probably a better candidate for hand piecing than machine piecing. 
It is also the only one without a tutorial.
It was created as the result of a reader request for templates. It simply hasn't come to the top of the list to write a tutorial for yet. Hand piecing isn't really my thing.
The rest are all rotary cutter friendly.
With more than seventy 12 inch finished patterns to choose from, it's time to cut up and sew!
2x2
3x3
4x4
6x6
8x8
12x12
Looking for a different block size?
---
Click here to see the different sortings of blocks by size available to you as well as an alphabetical listing of all the block tutorials on this website.

Click here, if you're looking for blocks with at least some paper piecing.
And finally, if you're looking for the basic building blocks of quilting, i.e. Flying Geese, half square triangles, quarter square triangles, etc., along with several techniques to make each, click here.
Rulers to improve your accuracy
---
If you gravitate towards 12 inch finished blocks, consider adding a 12-1/2 inch square ruler to your collection. 

That way you can position the it once and just turn the mat to do the final squaring up.
My favorite one for this job is the 12-1/2" ruler by Quilter's Select. 
There's a 'grippy' yellowish film on the back side that keeps the ruler from slipping. 
Yes, they come in many different sizes—not just 12-1/2"—and are my go-to rulers for all my trimming needs.
Check them out here if you're interested.
For trimming 'units'—those repeating, standard parts of blocks—to the correct size before piecing them together into a block, have you tried Bloc Loc rulers?
The 'frosted' area (red arrow) is the well on the backside of the ruler that holds the seam allowance
They are engineered with a 'well' in the back of the ruler just big enough to hold a 1/4" seam allowance. This helps quickly position the ruler in the right spot. 

It literally grabs the seam allowance for stability and accuracy as you cut. Sweet!
A big help for all us 'sew it bigger, trim to perfection' quilters like myself.
These specialty rulers are rather pricey though.
Thankfully, Green Fairy Quilts sometimes runs specials for as much as 30% off. Click here to go to Green Fairy, then click 'Notions & Tools' in the lefthand column, and then 'Rulers, Templates & Mats' to check what their current pricing is.
The Fat Quarter Shop frequently has them discounted by a bit depending on the day.
They carry Bloc Loc Rulers engineered for:
Half Rectangles - these rulers come in mirror-imaged sets of two because your seam can go up to the right or up to the left. Unlike the symmetrical HST, you can't just flip the unit to get the angle going in the right direction
The right tool for the job makes for more accurate cutting and speeds up the process.
There's no good reason for something to take longer than it should. :)
Printing Assistance
---
On each tutorial is a blue button labelled, 'If you need help printing this page CLICK HERE'.
If you'd like to print the block tutorial click it for instructions using the PrintFriendly.com website. It allows you the freedom to choose which parts of the tutorial you need to have and which you can omit.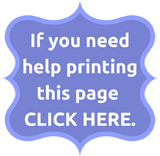 It's your ink and your paper.

It's not for me to choose how you spend it...and these are complete,  step-by-step, illustrated tutorials. They can be very long to print and suck up a bunch of ink.
If the tutorial includes paper piecing or the use of templates, those downloads are free for your own personal use. You are welcome to print as many as you like.
Just be sure to check that your printer is set up to print at the correct size ('100%' or 'Actual Size' usually does it in the Print Menu.)
There are printing instructions specific to each tutorial on each page.
Share your work to inspire other Quilters!
---
If you use our tutorials to make your blocks and quilts, there are some easy ways to share your creations so other quilters (including me!) can enjoy the fruits of your labor:

On Instagram please tag your blocks and quilts with the hashtag #GenerationsQuiltPatterns.
Visit our Show n'Tell page on the website. Click here to share photos and tell your own story, just start typing at 'The name of your quilt is...'. If you'd prefer to submit more photos than the form allows, simply email them to me at julie@generations-quilt-patterns.com.
I love seeing your work!
Our readers do, too!
For even more b
locks to make...
---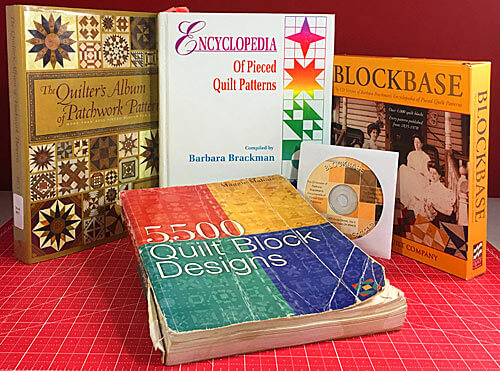 For you, are quilt block patterns like potato chips...
...you can't have just one?!!
Check the amazing resources I rely on for the majority of the quilt block designs you see on this website. 
To see if they're worthy of spot in YOUR quilting library, read about them HERE.

NOTE: All the attribution and alternate names shared in the Free Quilt Block Patterns Library came from these four resources.

---
This article was printed from Generations-Quilt-Patterns.com