Show Us Your Quilt Pictures...Tell Us Your Story

If you can't be there in person...quilt pictures are the next best thing.
Show and Tell is always a hit at my local quilt guild, Pride of the Prairie, here in Illinois.
The quilts are delightful, the stories funny, even heartwarming. Others will bring tears to your eyes. And the lines for Show and Tell are long. We love to share our work with folks who appreciate it!

We make quilts for babies, pets, weddings, college...just about any reason will do for a quilter.
What's yours?
The hardest part of Show and Tell is...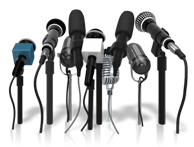 Yep!
Standing up in front of everyone at the MICROPHONE...argh!
There's no microphone here...no sweaty palms...no butterflies.
Stuck for words?

Here's some questions to get your ideas flowing!
Commercial quilt pattern or an original? (We love to give credit and you just might inspire someone to make it!)
Have you just finished your first quilt? Share it with us. We'd love to celebrate YOUR accomplishment!
Class project? Teachers, we want to know what you're teaching so do include the information. And don't forget the quilt photo!
What kind of fabrics did you use? Brand new or a stash buster?
Quilt it yourself or send it out? If you can recommend the longarm quilter, do it! If YOU quilted it, tell us. Be proud!
New technique? Like it? Or not.
Gift? Purchase? Or rescue? Was it wrapped around an old greasy engine at a flea market?
Raffle quilt? Tell us the details...we're game!
Does that help? It's time to join our Show and Tell...and don't forget those pictures! Quilters love pictures of quilts!
Share Your Quilt with Quilters
Just Like You!
It's simple, just fill in the spaces below. It's that easy to do!

Imagine...a whole page just for you and your quilt. That's right. You'll have a page all to yourself for your quilt and its story.

We quilters want to know these stories. We love these stories. We live these stories. And pictures, don't forget the quilt pictures!

You're next...
Now it's time for Show and Tell...
Click below to see the quilt pictures and stories from quilters like you!

Now the really cool part...You know when you go to a quilt show, see a quilt you just adore...but can't tell the quilter. Not so here!

See a quilt you really like? Let the quilter know with the comment form and they can get your message!

Pretty cool, isn't it?

Remember, the more the merrier. Enjoy the show!