8" Quilt Block Patterns
From our Free Quilt Block Pattern Library

The 8" quilt block patterns on this page are divided into several categories based on the grid (think graph paper squares) they are drawn on.
2x2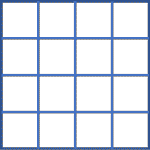 4x4

8x8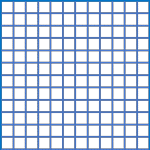 12x12
Use these links to skip to the blocks you're looking for.

If you are looking for an 'alternate block' for a quilt design you are working on, block designs using the same grid tend to look good together with little effort.
Blocks with their patches set on point might not look like they belong in a particular category, but look closely. You should be able to recognize the grid divisions with a bit of practice.
Some of the 8" quilt block patterns include at least some paper piecing. If that's the case, there is a free pattern for you to download.
Under the image of each block are the other sizes included in the block tutorial.
New blocks are added to this grouping as they are published on the website.
Enjoy!
8" quilt block designs sorted by grid layout
2x2
4x4
8x8
12x12
Looking for something other than an 8" quilt block?
For a list of all the quilt block patterns on this site, start here.
If you know the name of the block, you can shorten your search by using these alphabetical links:
Click here if you are looking for blocks with at least some paper piecing.
And finally, if you're looking for the basic building blocks of quilting, i.e. Flying Geese, half square triangles, quarter square triangles, etc., along with several techniques to make each, click here.
How many 8" blocks do you need for a quilt?
If you're designing your own quilt with these 8" patterns, there are charts on this website to help you decide how many you'll need for a Twin through a California King sized quilt. 
Click here for that information and to download and print the charts you want.
Tools to make quilt design easier ...
Click either image for more information, reviews and pricing.
---
This article was printed from Generations-Quilt-Patterns.com