Some of the links on this page are affiliate links. If you buy thru them, I receive a small commission—at no extra cost to you. This helps me provide all the free information on this site. To learn more, read my full Disclosure Policy.
FACT: Not a
ll quilt patterns are created equal.
Does it happen to you?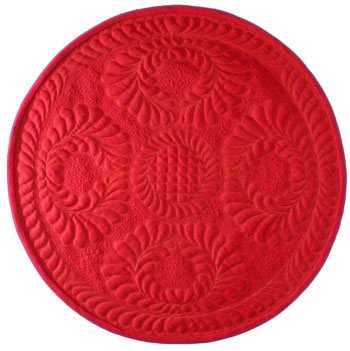 The samples in the quilt store are amazingly gorgeous.
The quilt patterns literally leap off the rack into your hands.
In a blink of an eye, you're paying for a pattern, tucking it under your arm and triumphantly departing the store...all the while caressing and admiring the quilts...the fabric...the quilting...
You're not alone.
We all do it.
We didn't bother to look inside the envelope because the sample was so-o-o-o captivating!
Does the technique work for you?...
Can you...Do you want to?...
Would you enjoy it?...
Do you have the time?...
Does it contain the dreaded "Quilt as Desired"?
FACT:
You can do anything.
One step at a time.
At Generations Quilt Patterns™ we believe you can and we're here to help. You'll find our site chock full of quilting techniques. Written for quilters by quilters and explained in a step by step format to guide you through each process.
Frustrated by the pattern instructions?
Or lack of instruction?
Don't worry. It happens to every quilter at some time.
We offer the alternative methods we use and would recommend to our best friend. Just think of us as your favorite quilt teacher available 24/7 to help if you get stuck.

As this site grows look for topics like Color Theory, Choosing Fabrics, Designing Patterns and Quilting Designs, Applique and Piecing Techniques for the Beginner, Beginning Machine Quilting, Quilting Feathers, Binding and Finishing, to name a few, as well as a Free Quilt Block Pattern Library with oodles of blocks in different sizes.

If you don't find what you are looking for Contact Us with your questions. We'll do our best to answer them AND add the information to our website for your quick reference.


Welcome to Generations Quilt Patterns.

Let's start quilting!