Quilt Design 101

Before the quilt pattern...there was the idea...The Quilt Design.
by Julie Baird
This post contains affiliate links for which I receive compensation.

Which blocks to use? What kind of layout? Which fabrics?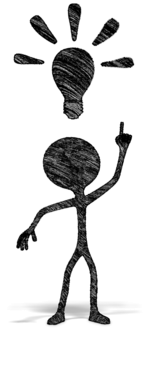 These questions need answers before the quilt pattern is even drafted, before the first stitch is taken.

To assist you with your own designing, we've assembled these design pages to help you visualize how different quilt blocks look in different settings, in different combinations.

Sometimes we even learn better when we take things apart.
From time to time we'll add antique quilt designs and then deconstruct them to to figure out the best way to recreate the quilt based on our own personal skills and preferences.
Use these ideas to jump start your own creativity!
The Quilt Design Pages
---
Some of these pages have links to the block instructions, either traditional and/or paper piecing.
Some do not--those pages are meant for purely for inspiration!
Free downloads are available for the paper piecing block patterns and templates when they are used.
Some designs include coloring pages for layouts. You'll find them near the bottom of their design page if they are available.

Now let's get busy and enjoy the creative patchwork design process!
Begin by clicking on an image below...

Not sure how to choose fabrics for a scrappy quilt?
---
Click here to see one solution for picking fabrics for your next quilt.
Deconstructing Antique Quilts
---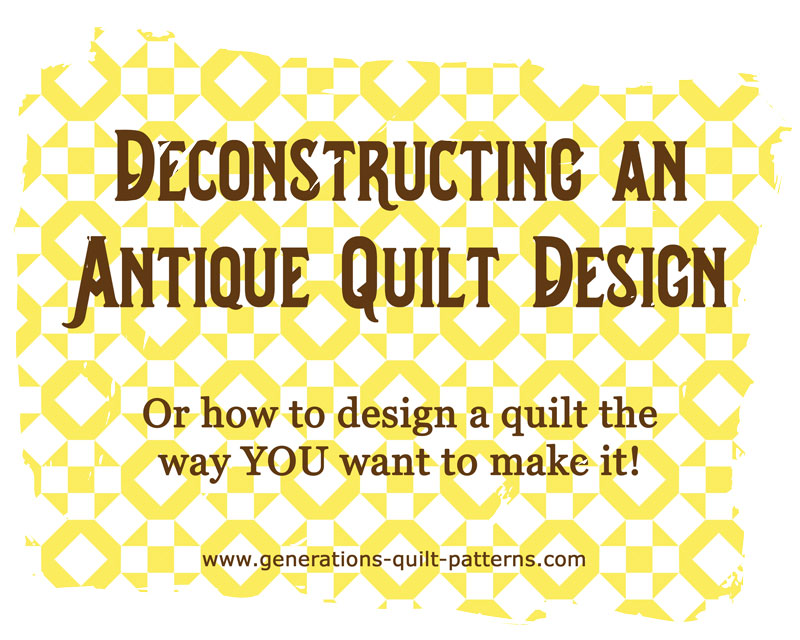 This is a brand new section that started out simply because someone asked a question in a Facebook group. 
As 'deconstructed' design pages are added, there'll be the same type of picture links as above.
Click here to go to Part 1 of the first article.


We Need You!
---
This section of the website is a work-in-progress. New designs will be added as the pages are written and illustrated.

Now, this is where you can help!

If you're interested in a particular design that we haven't written yet, Contact Us to tell me what you're looking for. While I can't guarantee that it'll be done immediately, knowing that there's interest in a particular pattern is very good motivation.

Another way you can help, is if you've got pictures of your quilts, submit them to our 'Share Your Quilts' section.

At some point, I'd like to have a slide show on each design page with examples of YOUR quilts so that others can benefit. We all know how inspiring it is to go to a show and see all the quilts. You just can't wait to get back into your own studio!

If you are a published designer and have a pattern(s) for sale that's a good fit for one of our pages...submit it to the 'Share Your Quilts' link...describe your quilt and be sure to add where someone can buy it and for how much. That would be very helpful and appreciated!
For even more blocks to make...

---
These are my go-to resources for quilt block ideas.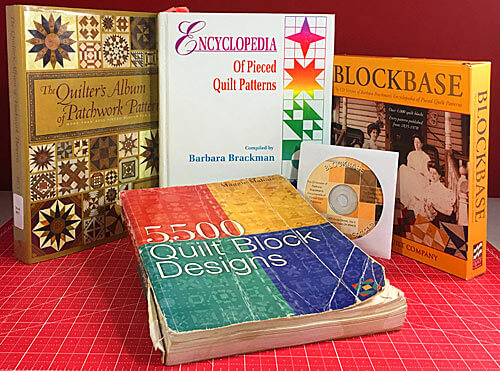 Can you see the library sticker on the spine of Jinny Beyer's book? Yep. I check this copy out of our local library every few months for research.
Maggie Malone's 5500 Quilt Block Designs is my all-time favorite quilt block resource!
Can you tell?
It's in color.
It's got a ton of blocks.
What's not to love?
Next on my 'must-have' list is Barbara Brackman's Encyclopedia of Pieced Quilt Patterns.
Unlike the Maggie Malone book, the blocks in this volume are hand-drawn and in black and white—no color—personally, I prefer colored drawings to work with.
This book is no longer in print.
If you can come by a copy expect it to be wickedly expensive. Once in awhile you can find it here on Amazon.com.
UPDATE: Electric Quilt, in cooperation with Barbara Brackman has announced they plan to republish the Encyclopedia sometime in 2020. 
However, all is not lost if you can't find a hard copy.
BlockBase is the computerized version of the Barbara Brackman's Encyclopedia of Pieced Quilt Patterns.
It contains designs for over 4300 blocks—pretty much every block published from the 1830's through the 1970's.
It can be used with Electric Quilt and is a Windows based program.
In fact, there are instructions included so that you can pull up the digital patterns within Electric Quilt (PC version for now) without having to open up BB program.
UPDATE: Electric Quilt has announced that they will be rereleasing the standalone BlockBase software for BOTH PC and MAC in 2020.
This is terrific news.
Finally there's The Quilter's Album of Patchwork Patterns by Jinny Beyer.

Lots of detail and in color, it is a beautiful volume. That said, I check it out of my local library on a regular basis instead of purchasing it—can you see the library sticker on it's spine. Yep, it's from the Plainfield Public Library.
Why?
Simply because I own the previous three references and find this the least user-friendly of the group.
And it does make a fabulous coffee table book!