Sep 15, 2020
Perfect Your Paper Piecing Skills - Pt 1 The right tools for the job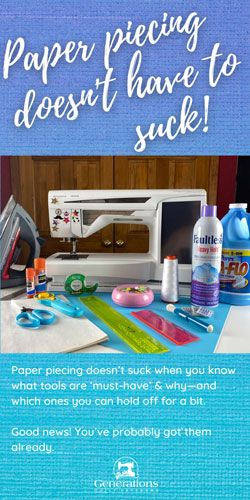 Paper piecing doesn't suck when you know what tools are a 'must-have' & why—and which ones you can hold off on for a bit.
Good News! You've probably got most of them already.
Read on to see if there's anything you might need in order to wield the power of paper piecing for yourself!
Continue reading "Perfect Your Paper Piecing Skills - Pt 1 The right tools for the job"