This post contains affiliate links for which I receive compensation
My Roseville
From a quilt pattern by Maggie Walker
by Trudy
(Eden Prairie, MN)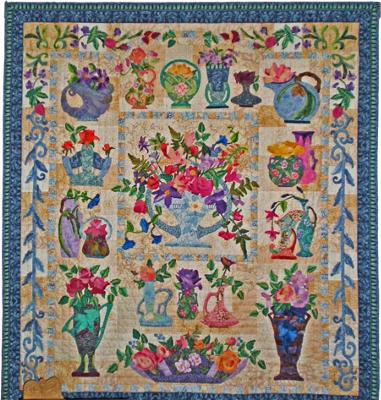 My Roseville Quilt
I created this hand appliqued quilt from a quilt pattern called Roseville by Maggie Walker Designs.

Shirley Kranz, who is a teacher here in the Twin Cities was teaching this class at "The Sampler" in Chanhassen, MN. I always wanted to take a class with her and thought that this quilt would be a good challenge for me.

So I bought the fabric starter kit and got to work. The class was a lot of fun. Shirley's a great teacher. The challenge for me was to get the shading on the flowers just right. I think I did!

It took a couple of years to complete the applique. Of course, I finished it by hand quilting it.

I love it!