New Christmas Quilt Patterns for 2021
55 patterns that capture the Christmas Spirit!
Many Christmas quilt patterns (and kits) are shared on the pages of this website.

To inspire you.

To give you ideas.
To get those creative juices flowing.
And hopefully save your sanity during the busy holiday season.
If you remember a pattern, but not its name or designer or company, this page puts EVERY dazzling design option you've seen on the site in one place.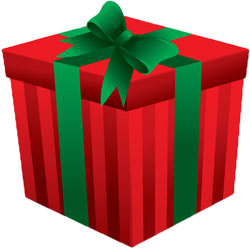 To learn more about any of the Christmas quilt patterns shared below, click on the picture of it.
The links take you to where you'll find more info on the patterns, sometimes yardage requirements, reviews (if any have been submitted) and ordering information. 
Remember that for all-things-Christmas, availability diminishes the closer we get to the big day.
It's time for you to take a minute to put your feet up, enjoy a steaming mug of cocoa, and nibble on your favorite Christmas cookies while perusing the choices.
You deserve to recharge before you get back to making the magic of Christmas happen.
(If you'd prefer a less holiday-ish quilt, check out my curated collection of snowman and flake—snowflake that is—quilt patterns.
If you're looking for Christmas Tree quilt patterns, they've earned their own page here.
These patterns are organized alphabetically by design company/designer and then by the patterns' name.
Anka's Treasures / Heather Peterson
Each of the patterns listed below were made with Heather Peterson's new 2021 fabric line called "Snowed In". (I can't wait 'til my FQ bundle of it gets here!!!)
BasicGrey 
Boxes & Bows
When I was a kid, I was friends with a girl that lived up the street and learned of something I never believed possible. 
Her twin brothers would OPEN their Christmas presents BEFORE Christmas and then re-wrap them when their parents weren't home!
I was gobsmacked!—before I even knew what gobsmacked was and that it really was a thing.
But with these pieced presents, everyone will be able to enjoy their Christmas surprise without ruining anything for anyone else--including themselves!
Candy Land

With a sweet tooth for celebration, BasicGrey has the perfect pattern to brighten your spirits this holiday season. In this Candy Land quilt you'll find all the ingredients needed to satisfy your sweet cravings.
The sample was made with fabric from the Hustle and Bustle collection.
Elfin' Around
THEY always say you can tell a lot about an Elf by the shoes he wears.
The University of Kansas actually studied this and concluded that, with 90% accuracy, you could predict a person's personality by simply looking at their shoes.
I wonder what these elf shoes say about their wearers?
The pattern sample is made with Moda's "Naughty or Nice" fabric line from 2020.

Pines & Cabins
Put on your snow boots and head into the woods for a winter wonderland.
As you walk, diamonds sparkle in front of trees covered with hues of  red and green as if they're wearing caps festively lit up at night - it's hard not be enamored by their beauty!
Then turn right where stars twinkle among an endless field packed full snuggly between two pines. 
This is the world conjured up by BasicGrey.
Sample is made with fabric from their 2021 Hustle & Bustle collection.
Bunny Hill Designs 
Carried Away Quilting / Taunja Kelvington
Cotton Way / Bonnie Olaveson
Christmas Cheer

Trees are decorated with sparkling lights, snow covers the ground and children go door-to-door singing carols.
This is all part of what makes up Christmas Cheer! The perfect thing to make this season even more enjoyable? Quilts made from cozy prints that will keep your loved ones warm during these cold December days.
Gather up your favorite prints. Let's get started making memories.
Fiberworks / Laura Heine
The Queen of Collage has two patterns for Christmas.
Fig Tree Quilts / Joanna Figueroa
Christmas Figs
Fig Tree Quilts is the perfect place to find a sampler quilt that will spice those long winter days.
Joanna Figueroa's book features 10 traditional block patterns, all beautifully layered with one another, plus several extra projects!
You can have this 78-inch x 96-inch patchwork gem finished by Christmas Eve - it'll be time for friends and family members alike to join you under its warm embrace as snowfall lightly covers every scene outside.

Lovely when paired with the 'Christmas Fig II' fabric line.
Christmas Wreaths
Deck the Halls with boughs of...
I'd much rather deck them with a Christmas Wreaths quilt, wouldn't you.
No messy pine needles to sweep up later.
The cover sample was sewn up with fabrics from the Christmas Figs II collection from last year.
Poinsettias
18" finished blocks
Rest assured. There are no Y-seams or templates needed to make this quilt. 
Whew!!! Who has time during the holidays.
Seasonal Patchwork
Don't you just love it when a pattern is actually THREE patterns in one?
'Seasonal Patchwork' includes this adorable Christmas Tree quilt as well as ones for patriotic holidays and Halloween. 
Doesn't it deserve a place in YOUR pattern stash?
Kelli Fannin Designs / Kelli Fannin
Welcome Wreath
Get ready to deck the halls with this festive, easy-to-piece little bit of Christmas greenery pattern. 
For a light-hearted look, grab your bright red and green FQs. You'll be piecing in no time with this downloadable pattern. 
Sew Hooked on Treasures / Shereece Spain

Tied with a Bow
A little unexpected for a Christmas quilt, right?
Tied with a Bow is an imaginative project that you can easily put together for yourself or someone else.
It's perfect in any colorway, shown here in the cover sample for any time of the year.

But what about in Christmas colors?

Or even as the BACK of a quilt?

Possibilities abound!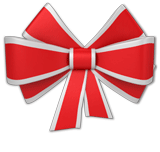 There's more Christmas quilt patterns to see—both Christmas Tree and Tree Skirt patterns and table runners, too!
Don't forget to check out all the Christmas quilt fabrics that are shared on the site. They're broken into separate groups to help you find your favorites faster with some free patterns thrown in for good measure.
I've included the Free & Easy Flannel quilt patterns link for you here, too.
These are free patterns to download from the manufacturers' websites (of course, the links are there to make it easy for you) that would be incredibly quick and easy to put together for last minute gifts.
These pattern use virtually all squares and rectangles, literally just a handful of half square triangles and a smattering of fusible applique if you so desire it.
Merry Christmas!