This post contains affiliate links for which I receive compensation
Do you know the name of this applique quilt pattern?
by Roberta Bell
(Owings Mills, MD, USA)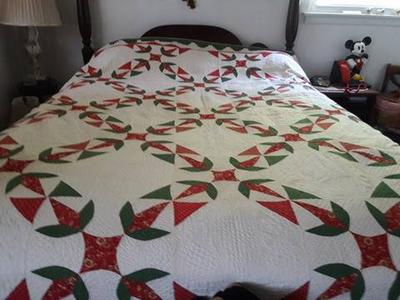 I found it in my Mother's attic after she passed away. She grew up in Martinsburg WV and her family names are Davis, Thompson and Collins. I think it's unusual as I can't seem to be able to find the pattern on the internet.