This post contains affiliate links and ads for which I receive compensation.

Baby Lone Star Quilt - Oct 2010
by Brenda H
(Yorkton, Sk - Canada)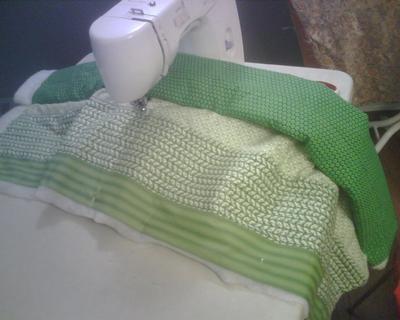 Quilting on my home sewing machine

(Click on the thumbnail images below for a larger picture.)


The lone star quilt with the green background is the quilt I made for the recent newborn in our family.


A Note from the Editor...
Congratulations on the new baby! They are so precious and so are your quilts. It's a lucky newborn that starts out life as a star!
And I am truly thrilled that you are machine quilting on a home sewing machine. You should be very proud of yourself. You rock!
If you enjoyed this article and found it helpful, I'd love you to let me know by clicking this button - thank you!