This post contains affiliate links for which I receive compensation
Baby Lone Star Quilt - Oct 2010
by Brenda H
(Yorkton, Sk - Canada)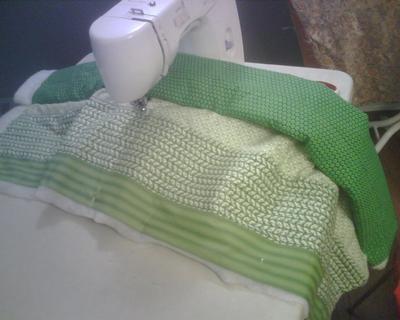 Quilting on my home sewing machine

(Click on the thumbnail images below for a larger picture.)


The lone star quilt with the green background is the quilt I made for the recent newborn in our family.


A Note from the Editor...
Congratulations on the new baby! They are so precious and so are your quilts. It's a lucky newborn that starts out life as a star!
And I am truly thrilled that you are machine quilting on a home sewing machine. You should be very proud of yourself. You rock!