Sunshine Quilt Block

From our Free Quilt Block Patterns Library
by Julie Baird
This post contains affiliate links for which I receive compensation.

Skill Level: Confident Beginner
Grid: 8x8
A Sunshine quilt block is perfectly pointy with our free paperpiecing patterns to download in both 6" and 8" finished sizes.
Generously cut patches and the ability to sew on a line are the only skills needed to make this fun block.

If you're a machine embroiderer, you'll find that the center square of the 8" version is large enough for a 4" embroidery design (as long as it looks good on point).
Rise and shine, it's time to get started on our Sunshine quilt block.
General Instructions
---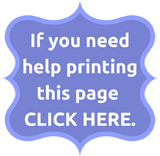 All seam allowances (SA) are 1/4".
I switch my presser feet during construction, using an open toe applique foot for paperpiecing and my favorite quarter inch foot with a guide for assembling the blocks.
And finally, heavily starched fabric makes cutting and piecing more accurate, in my humble opinion. One of the added benefits is that you can fingerpress many of the SAs instead of hopping back and forth between the iron and your sewing machine.
Step 1: Download the patterns

To download any of our free paperpiecing patterns, you MUST HAVE ADOBE READER installed on your computer. Get it here if you don't already have it.

WHY ADOBE?

It's simple. My patterns have dashed placement guides to make the positioning of the first patch totally foolproof. With Adobe, they show exactly as intended—a dashed line. In other programs they render as a solid lines which makes it confusing for a beginning quilter.

To start, open the downloaded file, and select the "Print" option.
Under 'Page Sizing and Handling' in the Adobe print menu, set 'Custom Scale' to 100%. Click here to see where it's at on the page.

If you use something other than Adobe, you'll need to set 'Page Scaling' to 'None' to print at '100%'. Printing at 'Actual Size' tends to print blocks at weird sizes.
Choose your finished size from the table below and print the corresponding page.

PRINT the Sunshine Paperpiecing Patterns
Finished
Block Size
# of
copies to print
Link to
PDF Patterns
6"
1
6"
8"
1
8"
Use the information on the printed page to measure your block to confirm that it's the correct size.
My favorite paperpiecing papers are:
Step 2: Cutting for a Sunshine block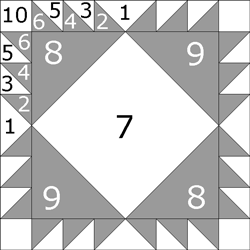 Sunshine design
All of the measurements in the cutting chart below are for squares, i.e. 3-1/8" means to cut a patch 3-1/8" x 3-1/8".
As the patches get smaller, you'll probably want fabrics that read more like a solid—either tone-on-tone or low contrast fabric designs or actual solid fabrics.
In person, the sample block doesn't look quite as busy as it looks in the photos.
The center square for the 8" block is large enough for a 4" machine embroidery design as long as it looks good set on-point.
Don't forget to subcut #1-#6, #8 and #9.

Cutting Chart for a
Sunshine Quilt Block

~ Paperpiecing ~


Patch
Fabric
Qty
Sub
Cut
Finished Block Size
6"
8"
1
Background
1
3-1/8"
3-5/8"
2, 4, 6
A
12
2-1/8"
2-3/8"
3, 5
Background
8
2-1/8"
2-3/8"
7
Background
1
na
3-5/8"
4-3/4"
8, 9
A
2
3-5/8"
4-3/8"
10
Background
4
na
1-1/4"
1-1/2"
Unfinished Block Size
na
6-1/2"
8-1/2"
Grid Size
na
3/4"
1"
No, your eyes aren't fooling you. The #7 and #8/#9 patches for the 6" finished block are cut the same size.
These are some of the supplies I use to prepare and cut my fabric.

Step 3: Assemble the units for a Sunshine quilt block

For paperpiecing, shorten your stitch length to 15-18 stitches per inch. This short length makes more holes in the paper which makes it much easier to remove.
But that's not all.

Open Toe
Applique Foot
More stitches in the seam mean that each individual stitch is stressed less as the paper is removed.
If you have an open toe applique foot, install it now.
Since all the seams in the paperpieced units in our Sunshine quilt block start past the outside edge of the block, it isn't necessary to clip the thread tails as you go. Trimming the units to size at the end takes care of this and saves a bit of time in the process.

Sides
Make 4


Stick a #1, backside of fabric to unprinted side of pattern, with a dab of Elmer's Washable Glue Stick.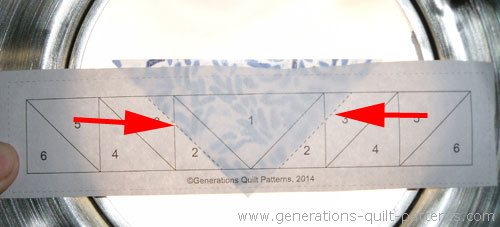 Use the dashed guidelines for easy positioning (arrows).
With RST, position the long edge of #2 even with either the left or right side of #1 (it doesn't make any difference which is stitched first.)
Stitch on the line between #1 and #2, starting and stopping past the outside dashed line (see arrows).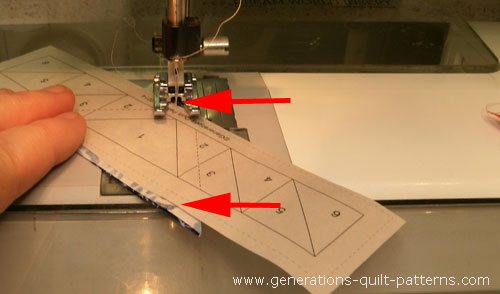 Trim the SAs to 1/4" either with your scissors or with your rotary cutter.
With RST, position a short edge of a #3 with the trimmed edge of a #2.  For easy placement align the other short side of #3 with the #1 patch. (see arrows)
Continue in the same manner: positioning, sewing and trimming for the remaining #3-#6 patches. After the sewing is complete this is what a side unit looks like (below).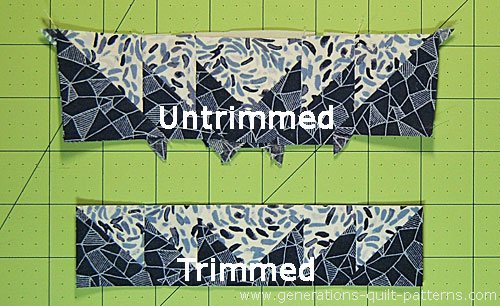 Repeat for all four side units.
To trim them to size, lay the 1/4" mark on your ruler directly over the solid outline that surrounds the block. Trim. Repeat for the three remaining sides.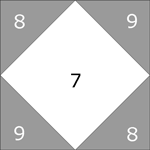 Center
Make 1

Use a dab of gluestick to adhere the #7 square to the unprinted side of the paper between the guidelines.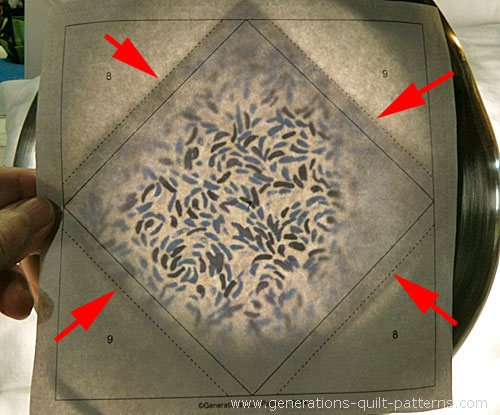 With RST, position a #8 on the #7. Line up the point of the patch with the corner of the unit. (see arrow)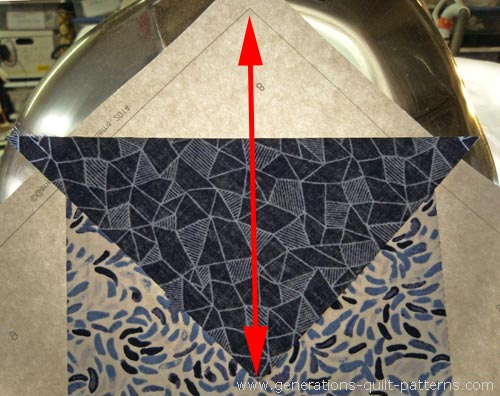 Stitch, starting and stopping a 1/4" from the ends of the solid line between #7 and #8. Repeat for the opposite #8. Press.

With RST, add the #9s in the same manner. After stitching, trim away the dog ears to reduce bulk.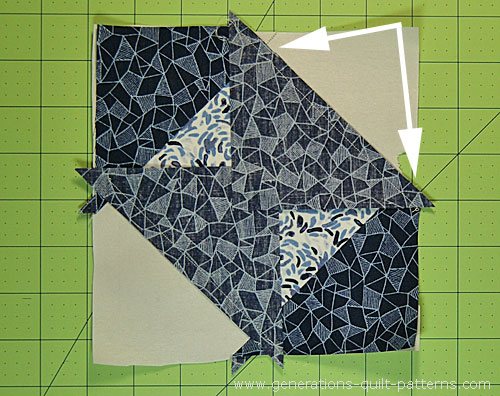 White arrows point to the two dog ears that were trimmed away. Trim all.
Press and trim the unit to size.
Position the 1/4" mark on your ruler directly over the solid outline that surrounds the block. Trim. Repeat for the three remaining sides.
Remove all the paper from all the paper pieced units.
Step 4: Assemble the Sunshine quilt block

Install your preferred quarter inch foot and increase the stitch length to your usual length for traditional piecing.
Arrange the units into rows. All the points are at the outside edges of the block.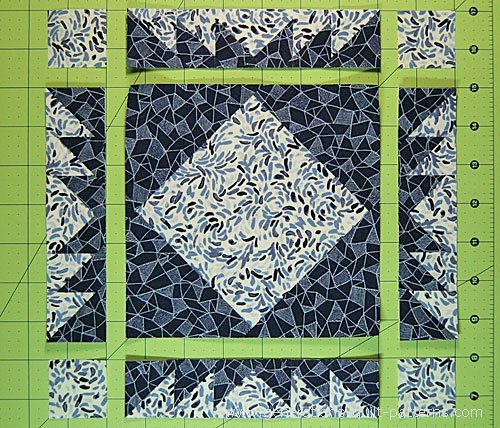 With RST, stitch the units in each row together.
To help encourage a good match at the points in the center of each side, I use pins. Insert a pin through the wrong side of the side unit at the very bottom of the 'V'(right arrow). Insert the pin through the right side of the center, again at the very bottom of the 'V' (left arrow).
Pull the units together and pin on both sides of this 'matching pin', pinning the rest of the seam as you normally would.
For more detailed information on this pinning technique see Perfect Points for Impeccable Patchwork.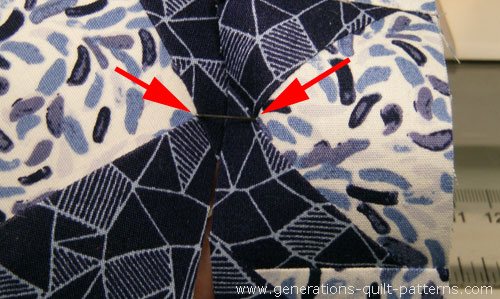 My pin came out at the point (left arrow) and went back in at the point (right arrow).
After stitching, SA are pressed away from the bulkier side units.
With RST, stitch the rows together.
If your Sunshine block is a bit lumpy. Try my favorite pressing technique for exquisitely flat quilt blocks. You'll be amazed at just how simple it is!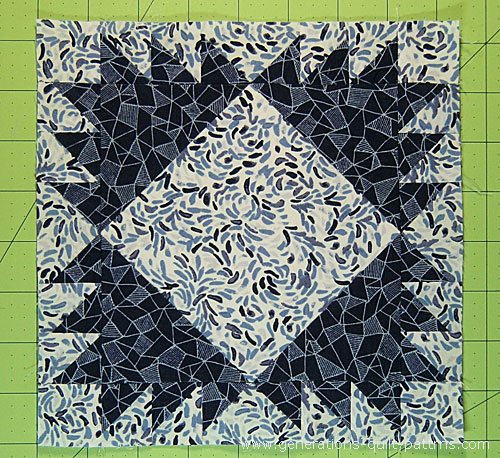 Our Sunshine quilt block is finished!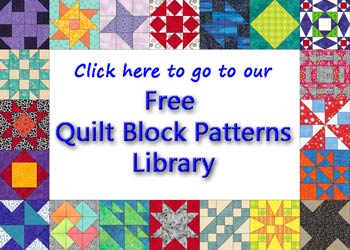 For even more blocks to make...

---
These are my go-to resources for quilt block ideas.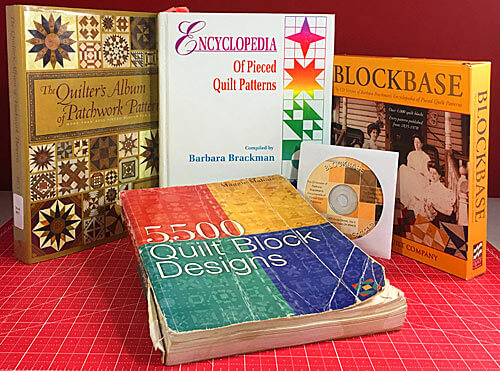 Can you see the library sticker on the spine of Jinny Beyer's book? Yep. I check this copy out of our local library every few months for research.
Maggie Malone's 5500 Quilt Block Designs is my all-time favorite quilt block resource!
Can you tell?
It's in color.
It's got a ton of blocks.
What's not to love?
Next on my 'must-have' list is Barbara Brackman's Encyclopedia of Pieced Quilt Patterns.
Unlike the Maggie Malone book, the blocks in this volume are hand-drawn and in black and white—no color—personally, I prefer colored drawings to work with.
This book is no longer in print.
If you can come by a copy expect it to be wickedly expensive. Once in awhile you can find it here on Amazon.com.
UPDATE: Electric Quilt, in cooperation with Barbara Brackman has announced they plan to republish the Encyclopedia sometime in 2020. 
However, all is not lost if you can't find a hard copy.
BlockBase is the computerized version of the Barbara Brackman's Encyclopedia of Pieced Quilt Patterns.
It contains designs for over 4300 blocks—pretty much every block published from the 1830's through the 1970's.
It can be used with Electric Quilt and is a Windows based program.
In fact, there are instructions included so that you can pull up the digital patterns within Electric Quilt (PC version for now) without having to open up BB program.
UPDATE: Electric Quilt has announced that they will be rereleasing the standalone BlockBase software for BOTH PC and MAC in 2020.
This is terrific news.
Finally there's The Quilter's Album of Patchwork Patterns by Jinny Beyer.

Lots of detail and in color, it is a beautiful volume. That said, I check it out of my local library on a regular basis instead of purchasing it—can you see the library sticker on it's spine. Yep, it's from the Plainfield Public Library.
Why?
Simply because I own the previous three references and find this the least user-friendly of the group.
And it does make a fabulous coffee table book!