Star Chain Quilt Block

From our Free Quilt Block Patterns Library
by Julie Baird
This post contains affiliate links for which I receive compensation.

Skill Level: Confident Beginner
Grid: 9x9, 9 patch
The Star Chain quilt block is a blending of the Sun Rays and Double Irish chain quilt blocks.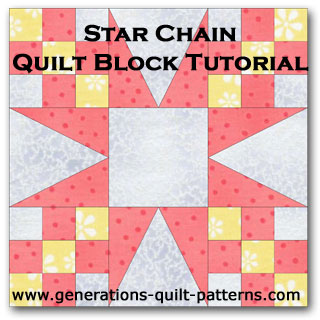 It is constructed from the basic units of a planned nine patch and a triangle in a square.
The chain portion adds a bit of extra pizazz with no increase in piecing difficulty.

This block is based on a 3x3 grid and is made with three fabric choices.
The instructions that follow include directions for paper piecing the 'triangle in a square' unit, and strip piecing for the nine patch units.
General Instructions
---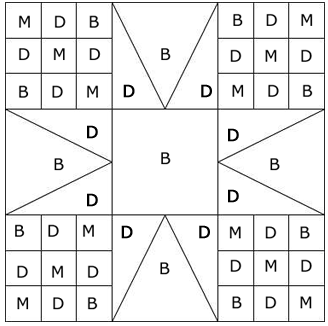 The directions in this tutorial are for a 9" finished block.
The layout and color placement guide is to the right.

However, if you would choose to draft your own block and plan to rotary cut the patches, choose the finished size of an individual square in the nine patch first. This measurement must be divisible by .25 to be rotary cutter friendly.

EXAMPLE: 
You want a 4" finished 9 patch unit for a 12" finished block. 
You would need to cut strips that are 1.833" wide.  BLECHH!!


4" divided by 3 = 1.333" (finished size of each square in the 9-patch)
+ 0.5 for seam allowances
______________________
1.833" is the cut measurement of each square


This number IS NOT rotary cutter friendly and if this is the required size, you will need to make templates for it.
Step 1: Download the paper piecing patterns/template

The Triangle in a Square (TiaS) units are paper pieced for accuracy. Click on each of the links below. This takes you to the PDF page where you can print.
On the Adobe Print Menu page, under 'Page Size and Handling' set 'Custom Scale' to 100% before printing for accurate results. Click here to see what it looks like on the Print Menu page.

Click here for more information on downloading patterns from this website.
After printing, measure the blocks to confirm they printed at the proper size.
Step 2: Cutting the fabric


You need three fabrics to make this 9" Star Chain quilt block: 1) a background (B), we used a pale gray; 2) a dark for the star points/chains (D), we used a funky pink circle print, and; 3) a medium for the center chain (M), we used soft yellow. 
The strips are all cut with a smidge extra so that the edges can be straightened if needed.

For the center square, cut:

Background: One 3-1/2" square
For the nine patches, cut:
Background:

Medium:

One 1-1/2"x12-1/2"
One 1-1/2"x6-1/2"

Dark:

One 1-1/2"x12-1/2"
Two 1-1/2"x6-1/2"
For the TiaS, cut:
Background: Four Template A
Dark: Four 3" x 4" rectangles.
Layer the rectangles in two sets of right sides together, then stack the sets on top of each other with the paper template on top, all edges aligned. Cut along the solid diagonal line with a rotary cutter and ruler to create your star point shapes. This creates 4 left and 4 right star points.
CAUTION: If you stack these rectangles all right sides up, you'll end up with all 'right' triangles point...not good! Remember to stack in pairs of right sides together!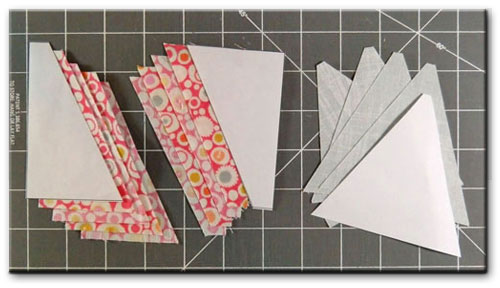 Step 3: Assembling the units

Corner Nine Patches
Sew the 1-1/2" x 12-1/2" dark strip to the 1-1/2" x 12-1/2" background strip.
Sew the 1-1/2" x 12-1/2" medium strip to the dark strip of the previous group. This creates a strip set 3-1/2" x 12-1/2". Set it aside.
Next, sew a 1-1/2" x 6-1/2" dark strip to each side of the 1-1/2" x 6-1/2" background strip. This strip set measures 3-1/2" x 6-1/2".
Press the seams in both strip sets. First flat to set the seam, and then to towards the dark fabric. This creates seam allowances that will nest to make piecing the 9 patches easier.
Cut the longer, three fabric set into eight 1-1/2" wide units. Cut the shorter, two fabric set into four 1-1/2" wide units. In the photo below, on the left shows how these subcuts are arranged to form the nine patch.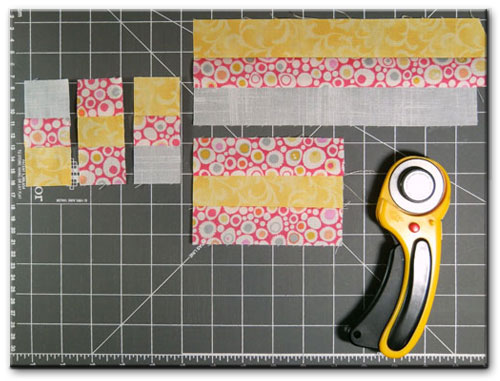 Subcutting strip sets
Stitch the subcuts together to form nine patches. Gray squares are in one set of diagonal corners; yellow squares form a chain through the other diagonal. Double check before stitching...it's easy to get this swapped around incorrectly.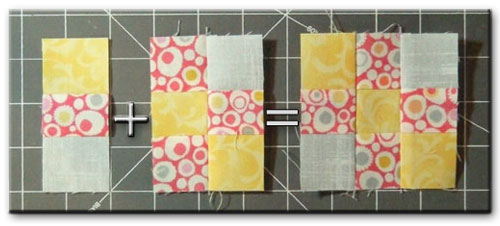 Repeat for the remaining three 9 patch blocks.
TiaS

Trim the our block patterns you printed in Step 1 to just outside the dotted line. No need to be precise. A rough cut will is just fine.
Do cut the templates out exactly on the line. It will make aligning edges, etc., easier.
To make this basic quilting unit, follow our Triangle in a Square tutorial.
To trim to size, lay all four of the TiaS on your mat. (If you've got a small 12"x18" mat, this is a great use for it!)
Align the 1/4 inch line of the ruler with the solid outside line of a block (this is the sewing line) and then trim with your rotary cutter. Repeat for the same side of the other three. Now turn the MAT a quarter turn and repeat the process. Trim and turn and trim until all the sides of all the blocks are trimmed. I've found this manner of trimming to be very efficient.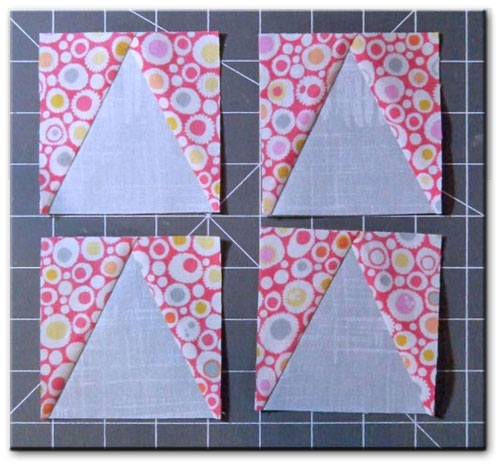 Step 4: Assembling the Star Chain quilt block

Arrange the finished units for your Star Chain quilt block as illustrated below. Pay special attention to the orientation of the medium fabric (soft yellow) squares in the nine patch units. The yellow chains form a line pointing toward the center of the block.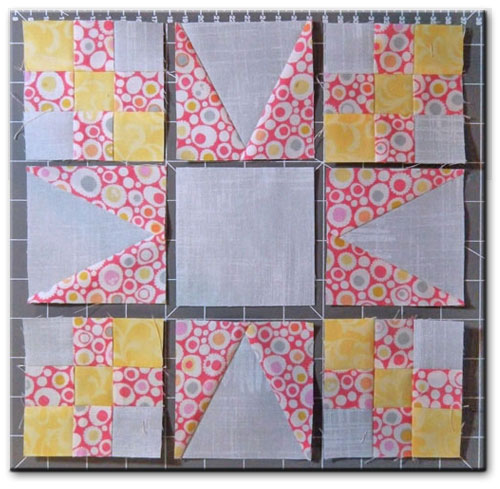 Sew the units in each row together. The arrows in the photo below indicate the direction to press the seam allowances—basically press away from the TiaS units.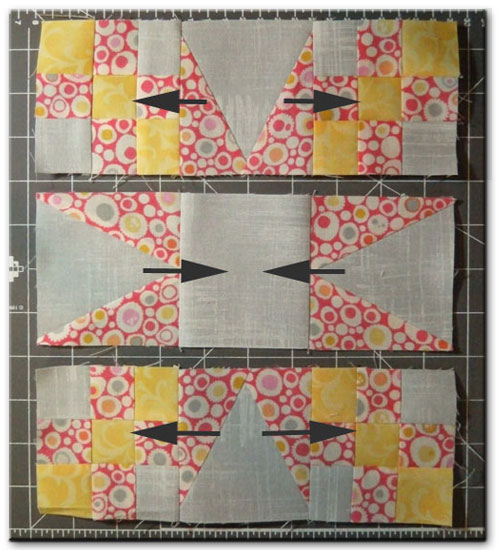 Sew the rows together. Press these seam allowances toward the center row. Your Star Chain quilt block is finished!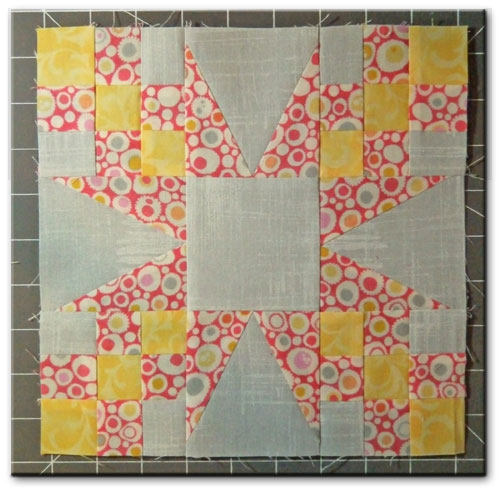 In these fabrics this is such a sweet block.
Fabric choice can really transform a block. In this next photo, Civil War Reproduction fabrics were used...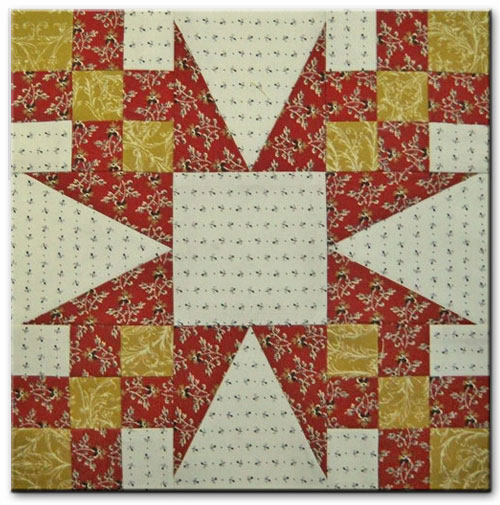 The same three fabric quilt block, but with a different, more traditional look. 
But now the question is how to set this block...we want those nine patches to work for us, right?!

Go to Star Chain Quilt Pattern to see how the layout dilemma is solved!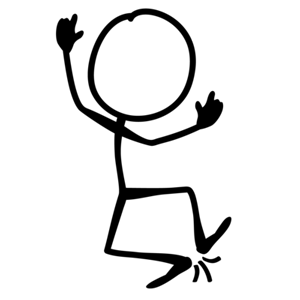 Done with your Star Chain quilt block? Or looking for another block?
Just bookmark this page and then visit our Free Quilt Block Patterns Library.
You're sure to find something to tempt you!

For even more blocks to make...

---
These are my go-to resources for quilt block ideas.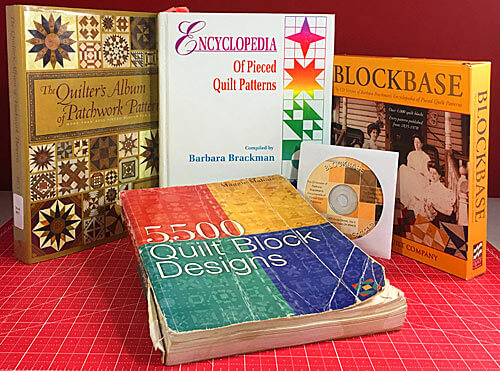 Can you see the library sticker on the spine of Jinny Beyer's book? Yep. I check this copy out of our local library every few months for research.
Maggie Malone's 5500 Quilt Block Designs is my all-time favorite quilt block resource!
Can you tell?
It's in color.
It's got a ton of blocks.
What's not to love?
Next on my 'must-have' list is Barbara Brackman's Encyclopedia of Pieced Quilt Patterns.
Unlike the Maggie Malone book, the blocks in this volume are hand-drawn and in black and white—no color—personally, I prefer colored drawings to work with.
This book is no longer in print.
If you can come by a copy expect it to be wickedly expensive. Once in awhile you can find it here on Amazon.com.
UPDATE: Electric Quilt, in cooperation with Barbara Brackman has announced they plan to republish the Encyclopedia sometime in 2020. 
However, all is not lost if you can't find a hard copy.
BlockBase is the computerized version of the Barbara Brackman's Encyclopedia of Pieced Quilt Patterns.
It contains designs for over 4300 blocks—pretty much every block published from the 1830's through the 1970's.
It can be used with Electric Quilt and is a Windows based program.
In fact, there are instructions included so that you can pull up the digital patterns within Electric Quilt (PC version for now) without having to open up BB program.
UPDATE: Electric Quilt has announced that they will be rereleasing the standalone BlockBase software for BOTH PC and MAC in 2020.
This is terrific news.
Finally there's The Quilter's Album of Patchwork Patterns by Jinny Beyer.

Lots of detail and in color, it is a beautiful volume. That said, I check it out of my local library on a regular basis instead of purchasing it—can you see the library sticker on it's spine. Yep, it's from the Plainfield Public Library.
Why?
Simply because I own the previous three references and find this the least user-friendly of the group.
And it does make a fabulous coffee table book!