Louisiana Quilt Block, Part 3



by Julie Baird
This post contains affiliate links for which I receive compensation.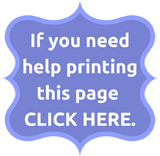 Almost done!
All that's left is to join the two halves of our Louisiana quilt block.
It doesn't matter how you constructed the block up to this point, the rest is the same regardless! 
Step 3: Assemble your Louisiana quilt block
We're using the patches made in the paper piecing tutorial. The fabrics are different, but the patches are the same and SA are pressed the same way.
Arrange the two halves so they form a pinwheel in the center of our Louisiana block.
I pin to get a good match in the center. The seams do nest so that helps, too.
Click here to brush up on your pinning technique for perfect points.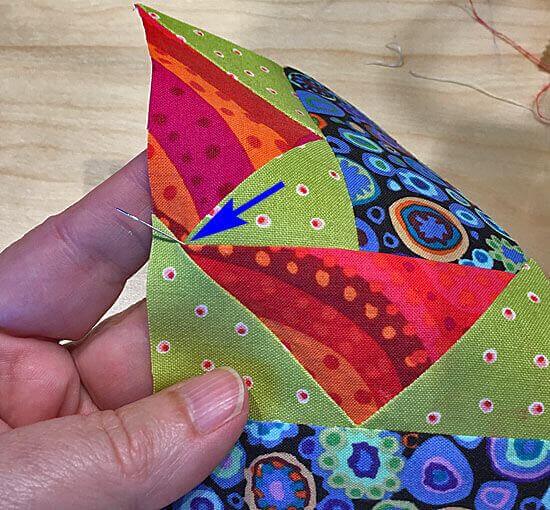 Use pins if they help you get a good match on your pinwheel.
The center and the edges are all you need to worry about matching.
Stitch with a quarter inch SA.
Give your Louisiana quilt block a final pressing. 
Our finished Louisiana block
Below is a view of the backside. You can see how trimming as we go makes for a nice, neat block.
I pressed the last SA to one side...you could just as easily twirl or fan the SA to distribute the bulk a bit more in the center. Your choice!
Below is the finished traditionally pieced block... 
Our finished traditionally pieced Louisiana quilt block.
...and from the backside you can see the twirled seam allowance (red circle).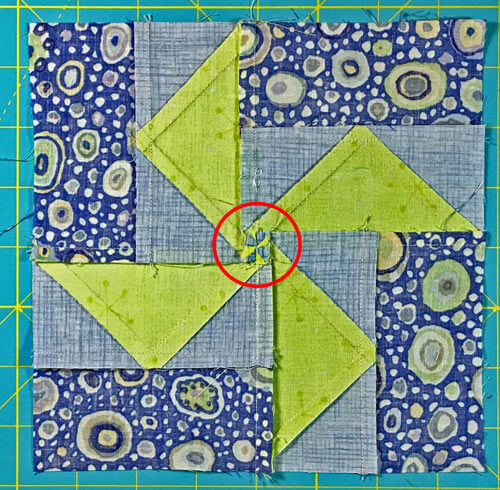 Twirling or fanning the SA in the center reduces bulk...very helpful if you're planning on quilting through the center.
Return to Part 2 for traditional instructions.
Return to Part 1 for paper piecing instructions.
Did you miss any of the free downloads for the Louisiana quilt block?
---
Throughout the tutorial are seven downloads for the paperpieced patterns, for cutting charts and a coloring page.
If you've missed any, all the links are below in one spot to save you a bit of time.
Paper Piecing Pattern for finished block size:
Cutting Charts
Coloring Page to use for fabric auditioning/placement or for your 'Quilter-In-Training' to color while you stitch.
Enjoy!
For even more blocks to make...

---
These are my go-to resources for quilt block ideas.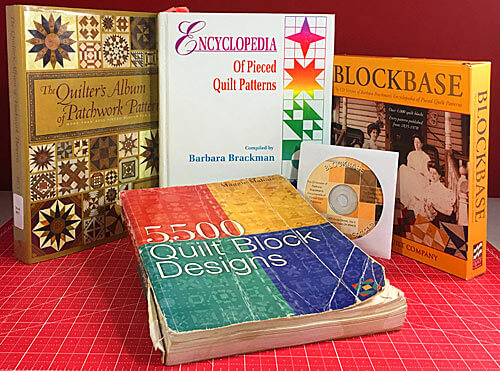 Can you see the library sticker on the spine of Jinny Beyer's book? Yep. I check this copy out of our local library every few months for research.
Maggie Malone's 5500 Quilt Block Designs is my all-time favorite quilt block resource!
Can you tell?
It's in color.
It's got a ton of blocks.
What's not to love?
Next on my 'must-have' list is Barbara Brackman's Encyclopedia of Pieced Quilt Patterns.
Unlike the Maggie Malone book, the blocks in this volume are hand-drawn and in black and white—no color—personally, I prefer colored drawings to work with.
This book is no longer in print.
If you can come by a copy expect it to be wickedly expensive. Once in awhile you can find it here on Amazon.com.
UPDATE: Electric Quilt, in cooperation with Barbara Brackman has announced they plan to republish the Encyclopedia sometime in 2020. 
However, all is not lost if you can't find a hard copy.
BlockBase is the computerized version of the Barbara Brackman's Encyclopedia of Pieced Quilt Patterns.
It contains designs for over 4300 blocks—pretty much every block published from the 1830's through the 1970's.
It can be used with Electric Quilt and is a Windows based program.
In fact, there are instructions included so that you can pull up the digital patterns within Electric Quilt (PC version for now) without having to open up BB program.
UPDATE: Electric Quilt has announced that they will be rereleasing the standalone BlockBase software for BOTH PC and MAC in 2020.
This is terrific news.
Finally there's The Quilter's Album of Patchwork Patterns by Jinny Beyer.

Lots of detail and in color, it is a beautiful volume. That said, I check it out of my local library on a regular basis instead of purchasing it—can you see the library sticker on it's spine. Yep, it's from the Plainfield Public Library.
Why?
Simply because I own the previous three references and find this the least user-friendly of the group.
And it does make a fabulous coffee table book!