Illinois Quilt Guilds

54 guilds to choose from!

The Illinois Quilt Guilds currently listed in our directory are shown below in alphabetical order by meeting location for your convenience.
Also included is a way to contact the Guild directly (a website URL, email address or phone number) so that you can confirm the day and location of your planned visit.
Meetings can change for all sorts of reasons. This way you won't make a trip only to find that the meeting has changed.

If your Guild isn't listed, why not take a minute and add the information. Just use the blue button below, "Add your Guild".
Thank you for your help. I appreciate it!
On this page you'll find:
Links to quilting activities just below
Add a Guild to the List
To add your guild's information, use the "Add a Quilt Guild" button.
It's quick and simple!
If your guild isn't listed, or it is and needs to be updated, please use the same button.

All four fields in the form must be completed in order to submit the information for publication.
Meeting day and time are not included on purpose. Either can change for a number of reasons including holidays, time of year or there was a scheduling conflict for the meeting location.
I prefer that your prospective new members contact someone from the guild to get the correct information for the meeting they plan to attend.
That way everybody's happy!

Quilt blocks for Illinois quilters
Illinois Quilt Block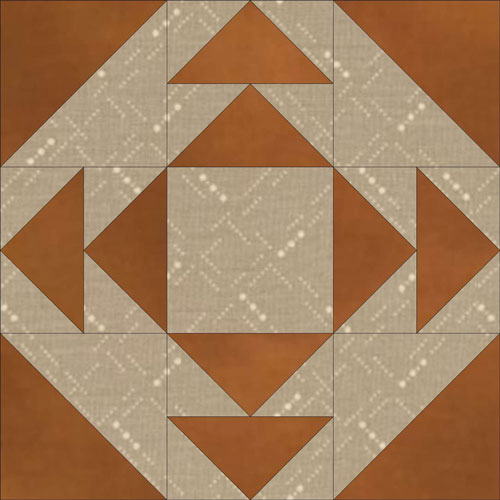 Illinois quilt block
Drawn on a 3x3 grid. Made with half square triangles and flying geese units.
Click here for instructions to make this Illinois quilt block in four different sizes.

Illinois Corn and Beans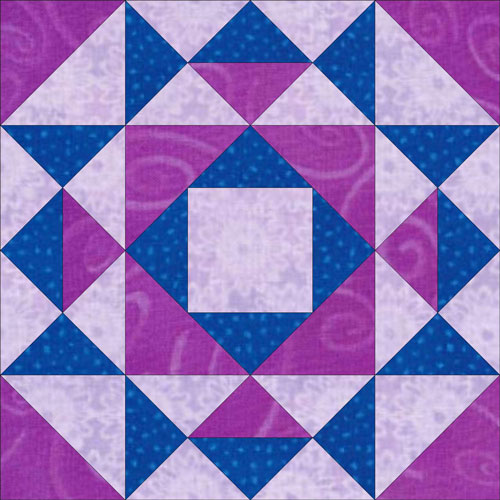 Illinois Corn and Beans quilt block
A dynamic block, filled with basic units turned on their heads.
Fun! Fun! Fun!

Based on an 8x8 grid.

Illinois Turkey Track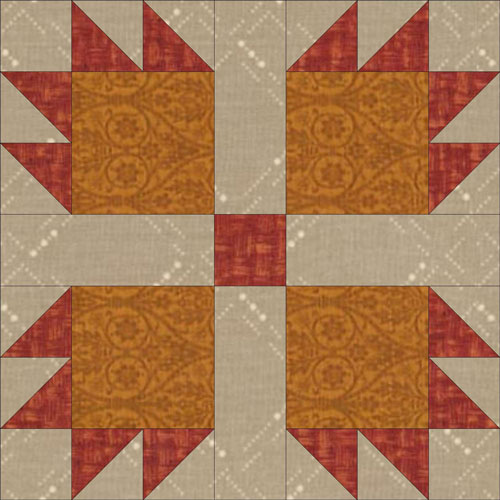 Illinois Turkey Tracks quilt block
Known by so many other names: Bear's Track, Bear's Foot, The Best Friend and Tea Leaf Design.
Drawn on a 5x5 grid.

A smart Quilter...
Click on the images below to learn more, read reviews and find ordering information.
Illinois Quilt Guilds
Contact the Guild directly to confirm the day, meeting location and time for the most current information.

Algonquin
Algonquin Quilters' Guild
www.algonquinquilters.com/
Antioch
Northern Lake County Quilters' Guild
www.nlcqg.org
Arlington Heights
NSQG - Northwest Suburban Quilters Guild, Inc.
www.nsqg.net
Bloomington
Bloomington-Normal Modern Quilt Guild
www.facebook.com/pages/Bloomington-Normal-Modern-Quilt-Guild/469886799702183

Bloomington
Hands All Around Quilt Guild
http://haaqg.tripod.com
Carterville
Shawnee Quilters Guild
rsgrater@mchsi.com

Champaign
Illini Country Stitchers
www.illicountrystitchers.com
Chicago
Avalon Quilters
Call: Carol Metzger 847-609-0027
Email: carol@cfmdesigns.net

Chicago
Chicago Modern Quilt Guild
http://thechicagomodernquiltguild.blogspot.com
Chicago
Chicago Quilters Guild
dellis@aha.org

Chicago
Needles and Threads Quilters Guild
https://www.ntqgchicago.net/
Chicago
Quilt Connection
www.quiltconnection.org
Decatur
Decatur Quilters Guild
www.decaturquiltguild.com 

Downers Grove
Faithful Circle Quilters
www.fcquilters.com
Forest Park
The Chicago Modern Quilt Guild
www.thechicagomodernquiltguild.blogspot.com
Fulton
River Cities Quilt Guild
https://www.facebook.com/RCQGFultonil

Galesburg
Piecemakers Quilt Guild
http://sites.google.com/site/piecemakersquiltingguild
Glenwood
Quilters Plus
www.quiltersplus.com
Harvard
Harvard Village Quilters
https://www.facebook.com/Village-Quilters-Harvard-Illinois-1385790981480905/

Hinsdale
Salt Creek Quilters Guild
www.saltcreekqg.org
Joliet
Joliet Quilter's Guild
dlamore32@gmail.com   

Kenney
Salt Creek Patchmakers
https://www.facebook.com/groups/426139910794591

Lake Bluff/Lake Forest
Village Quilters of Lake Bluff/Lake Forest
www.villagequilters.org
Lake Villa
Northern Lake County Quilters' Guild
http://www.nlcqg.org

Lisle
Creative Quilting Group
http://creativequiltgroup.wix.com/cqg2013

Lockport
Heritage Quilters Guild
www.heritagequiltersguild.com
McHenry
Country Quilters of McHenry
www.mchenryquilters.org

Moline
Mississippi Valley Quilt Guild
http://mvqg.org

Morris
Pieces from the Heart Quilt Guild
www.piecesfromtheheartquiltguild.net
Mundelein
Prairie Patch Quilting Guild
http://www.prairiepatchquiltguild.org

Naperville
Naperville Modern Quilt Guild
www.napervillemodernquiltguild.blogspot.com
Naperville
Pride of the Prairie Quilters
www.prideofprairie.org
Naperville
Riverwalk Quilters Guild
www.riverwalkquilters.com
Neoga
Sew Happy Hearts
https://www.facebook.com/sewhappyhearts

New Haven
New Haven Piece by Piece Quilt Guild
Contact Email: jlapg@hamiltoncom.net
Nauvoo
Nauvoo Area Quilt Guild
P.O. Box 528, Nauvoo 62354

Normal
Hands All Around Quilt Guild of Central Illinois
www.haaqg.tripod.com
Northbrook
Illinois Quilters
www.illinoisquiltersinc.org
O'Fallon
Hearts 'n' Hands Quilt Guild
http://www.heartsnhandsquilt.org
https://www.facebook.com/Hearts-n-Hands-Quilt-Guild-396700907065540/
Ottawa
Illinois Valley Quilt Guild
http://www.ivquiltguild.com
https://www.facebook.com/groups/120870261276764/ 
Peoria
Gems of the Prairie Quilters
www.gemsoftheprairie.com
Princeton
Covered Bridge Quilters Guild
http://www.socialcurrent.org/nonprofit/364113789/Covered_Bridge_Quilters_Guild
Robison
Illini Prairie Quilters
https://www.facebook.com/Illiniprairiequiltguild/
Rockford
Sinnissippi Quilters
www.sinnissippiquilters.org
Salem
Happy Hearts Quilt Guild
https://www.facebook.com/pages/Happy-Hearts-Quilt-Guild/164051043791031
Sesser
Rend Lake Piecemakers Quilt Guild
Email: ilpiecemaker@yahoo.com

South Holland
Heritage Quilters of South Suburbia
www.heritagequilts.org
St. Charles
Modern Quilt Guild St. Charles, IL
https://www.facebook.com/MQGStCharles

St. Charles
Prairie Star Quilters Guild
www.psqg.org
Springfield
Q.U.I.L.T.S.
www.springfieldquilts.com
Sycamore
DeKalb County Quilters' Guild
https://dcqg.org/
https://www.facebook.com/groups/770435426484434/
Taylorville
Christian County Quilters' Guild
www.freewebs.com/ccqg
Waterloo
Friends in Stitches
Contact: Karen Vallor 618-623-9346
Wilmette
Illinois Quilters Inc.
www.illinoisquiltersinc.org
Wood River
Heartland Quilt Guild of Wood River
spspineto@msn.com

That can't possibly be right!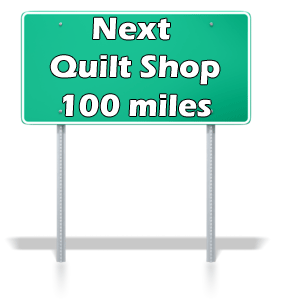 In Illlinois we are blessed with an abundance of quilt shops.