Some of the links on this page are affiliate links. If you buy thru them, I receive a small commission—at no extra cost to you. This helps me provide all the free information on this site. To learn more, read my full Disclosure Policy.
Ontario Quilt Guilds

86 guilds to choose from!
The Ontario Quilt Guilds on this page are displayed alphabetically by the meeting location.
Website and/or Facebook URLs are also included. This is so you can contact the guild directly to confirm the day, time and location of the meeting you'd like to attend.
Meetings can change for all sorts of reasons—time of year, availability of the hall or speaker—I don't want you to spend your precious quilting time going to a meeting only to find it wasn't schedule for that day. Do check ahead.

If I've missed your guild or you need to update what is currently listed, you can do so simply by completing the short form at the bottom of this page.
I'll get it added or updated right away. I really appreciate your help! I couldn't keep these listings up-to-date without it. Thank you!

Ontario Quilt Guilds
---
Contact the Guild directly to confirm the day, meeting location and time for the most current information.

Alliston
Quilting Corners Guild
www.aqcguild.edublogs.org
Almonte
Almonte Quilters Guild
www.almontequiltersguild.com
Ancaster
Ancaster Quilter's Guild
www.ancasterquilters.com
Email: aqgmembers@outlook.com

Arnprior
Arnprior and District Quilt Guild
http://www.arnpriordistrictquiltersguild.com

Aylmer
Elgin County Quilters' Guild
http://www.quilt-n-knit.ca/localguilds.htm
Barrie
Kempenfelt Quilters Guild
http://www.kqg.ca
https://www.facebook.com/KQGBarrie/

Beaverton
East Lake Simco Quilters Guild
elsqg@outlook.com

Belleville
Quinte Quilters Guild
www.quintequiltersguild.ca
Binbrook
Binbrook Country Quilters' Guild
helenmaryhubert@gmail.com
Bloomfield
Prince Edward County Quilters' Guild
https://pecqguild.weebly.com/ 
https://www.facebook.com/PrinceEdwardCountyQuiltersGuild/

Bracebridge
Pine Tree Quilters' Guild of Muskoka
www.pinetreequiltersguildofmuskoka.com
Brampton
Brampton Quilters' Guild Inc.
https://bqguild.wordpress.com
Brantford
Brant Heritage Quilters Guild
www.brantheritagequilters.com
Brighton
Trent Valley Quilter's Guild
Www.trentvalleyquiltersguild.com

Brockville
Thousand Island Quilters Guild
http://www.thousandislandsquiltersguild.com/
thousandislandsquiltersguild@yahoo.com
Buckhorn
Buckhorn Quilters' Guild
www.buckhornquilters.com
https://www.facebook.com/buckhornquiltshow/

Burlington
Halton Quilters' Guild
http://www.haltonquiltersguild.com
Caledonia
Caledonia Grand River Quilters' Guild
www.caledonia-quilt-guild.blogspot.com
Cambridge
Busy Hands Quilters Guild
Paulineisbester@gmail.com

Chatham
Chatham Kent Quilters' Guild
www.chathamkentquiltersguild.com
Courtice
Clarington Quilt Guild
joysquilts@rogers.com
Dunnville
Dunnville's Own Tiny Stitchers
http://www.dunnvillequiltguild.com
https://www.facebook.com/groups/1438788469717998/

Elmira
Needle Sisters Quilt Guild
Contact: Sue Parker (President)
519-664-1791   
sue.parker@sympatico.ca

Etobicoke
Etobicoke Quilters Guild
www.etobicokequiltersguild.com
https://www.facebook.com/EtobicokeQuiltersGuild
info@etobicokequiltersguild.com
Fergus
Grand Quilt Guild
www.grandquiltguild.ca
Georgetown
Halton Hills Quilters Guild
www.hhqg.ca
Goderich
Goderich Quilters' Guild
www.goderichquiltersguild.com
Grimsby
Grimsby Quilters' Guild
www.facebook.com/grimsbyquilters

Guelph
Royal City Quilters' Guild
www.royalcityquiltersguild.ca
Halton Hills
Halton Hills Quilters' Guild
www.hhqg.ca

Hamilton
Hamilton Quilters Guild
www.hamiltonquiltguild.ca
https://www.facebook.com/hamiltonquiltguild.ca
Ingersoll
The Oxford Quilters' Guild
http://www.oxfordquiltersguild.com

Kanata
Kanata Quilt Guild
http://www.kanataquiltguild.com
Kemptville - Kemptville Quilters Guild
http://kemptvillequilters.blogspot.ca/

Kincardine
Kincardine Sunset Quilters' Guild
http://tiffanyweb.bmts.com/~quiltguild/
Kingston
Kingston Heirloom Quilters
www.quiltskingston.org
Kingston
Limestone Quilters Guild
http://www.quiltskingston..org
http://limestonequiltersguild.wordpress.com
Kirkton
Huron Perth Quilters Guild
www.huronperthquiltersguild.com
Kitchener
Grand River Modern Quilt Guild
https://www.facebook.com/Grand-River-Modern-Quilt-Guild-850552401654593/

Lindsay
Lindsay Creative Quilters' Guild
www.lindsaycqg.com
London
Thames Valley Quilters Guild
http://www.thamesvalleyquiltersguild.com

Maitland
Thousand Islands Quilters' Guild
www.thousandislandsquiltersguild.com
Markdale
Queen's Bush Quilters Guild
E-mail: thequeensbushquilters@gmail.com

Mindemoya
Island Quilters Guild
www.hawberryquilter.blogspot.ca
Mississauga
Mississauga Quilters Guild
http://www.mississaugaquiltersguild.ca/
presidentMQG@gmail.com
Napanee
Heritage Quilters Guild
http://www.napaneeheritagequiltersguild.com/

Newmarket
Region of York Quilters Guild
www.regionofyorkquiltersguild.ca
Niagara Falls
Rainbow Country Quilters
www.rainbowcountryquilters.ca
Oakville
Oakville Quilter's Guild
http://www.oakvillequiltersguild.ca
https://www.facebook.com/pages/Oakville-Quilters-Guild/236510979736685

Orangeville
Dufferin Piecemakers Quilting Guild
www.dufferinpiecemakers.org
Orillia
Orillia Quilters' Guild
www.orilliaquiltersguild.com
Orleans
The Common Thread Quilt Guild
www.commonthread.on.ca
Orono
Ganaraska Quilt Guild
Contact: Loiswilson@xplornet.ca 

Ottawa
Ottawa Modern Quilt Guild
http://ottawamodernquiltguild.blogspot.ca/
https://www.facebook.com/ottawamodernquiltguild

Ottawa
Ottawa Valley Quilters' Guild
www.ottawavalleyquiltersguild.org
Ottawa
Out of the Box (OOTB)
www.out-of-the-box.org
Ottawa
QuiltCo.
www.quiltco.ca
Owen Sound
Bluewater Quilters' Guild
http://www.bluewaterquiltersguild.ca/

Pembroke
Pembroke Log Cabin Quilters Guild
http://www.pembrokelogcabinquilters.com
Email: info@pembrokelogcabinquilters.com

Perth
Lanark County Quilters Guild
www.lanarkcountyquiltersguild.wordpress.com
https://www.facebook.com/LanarkCountyQuiltersGuild
Peterborough
Kawartha Quiltmakers' Guild
http://www.kawarthaquiltmakersguild.ca/
https://www.facebook.com/pages/Kawartha-Quiltmakers-Guild/766950610002519
kgg2015@gmail.com

Pickering
Rouge Valley Quilters' Guild
http://www.rvqg.com
https://www.facebook.com/pages/Rouge-Valley-Quilters-Guild/407503455974870
Port Franks
North Lambton Quilters Guild
Contact: Dawn Brown 519-786-2331

Port Perry
Port Perry Patchers
http://portperrypatchers.ca

Prince Albert
Port Perry Patchers
www.portperrypatchers.ca/
Queensville
Gwillimbury Quilt Guild
www.gwillimburyquiltguild.com

Sarnia
Sarnia Quilters' Guild
www.sarniaquiltersguild.org
Sault Ste Marie
Stitches from the Heart Quilt Guild
http://www.saultquilts.com
Simcoe
Twilight Quilters' Guild
www.twilightquiltguild.ca

St. Catharines
Niagara Heritage Quilters' Guild
www.nhqg.ca
St. Catharines
Niagara Modern Quilt Guild
http://www.niagaramqg.ca

St. George
Brant Heritage Quilt Guild
www.brantheritagequilters.ca
Stoney Creek
Stoney Creek Quilters Guild
https://www.facebook.com/profile.php?id=100009650379109
stoneycreekquiltersguild@hotmail.com

Sudbury
Sudbury and District Quilting and Stitchery Guild
www.sdqsg.com
Sutton West
Georgina Pins and Needles
http://gpandn.wordpress.com
Teeswater
Five Star Quilters Guild
5starquiltguild@gmail.com

Thornbury
Georgian Quilters Guild
https://gquilters.wordpress.com

Thunderbay
Thunder Bay Quilters Guild
www.thunderbayquilters.org
Timmins
Timmins Quilters Guild
https://www.facebook.com/groups/515429521809648
Toronto
Toronta Modern Quilt Guild
www.tmqg.blogspot.com
https://www.facebook.com/groups/140393502655180

Toronto
York Heritage Quilt Guild
http://www.yhqg.org/
info@yhqg.org

Vittoria
Norfolk County Quilters' Guild
ncquilts.com
Walkerton
New Millennium Quilters' Guild
http://www.newmillenniumquiltersguild.wordpress.com
Waterloo
Waterloo County Quilters' Guild
www.wcquiltersguild.on.ca
Whitby
Durham Trillium Quilters' Guild
www.durhamtrilliumquiltersguild.ca

Windsor
Windsor Quilters Guild
www.windsorquiltersguild.8m.com
Just for Ontario Quilters

---
Add, Correct or Update Guild Information
---
If your guild is not listed, or it is and needs to be updated, please use the simple form found just below.

All fields must be completed in order to submit the information for publication.

Meeting day/time are not included on the form on purpose. It can change for a number of reasons (holidays, time of year or simply the location wasn't available as usual).

I prefer that your prospective new members contact someone from the guild to get the correct information for the meeting they plan to attend.




You may also like:
---
Looking for a quilt store in Ontario? Use our list of over 180 Ontario Quilt Shops to find one nearby.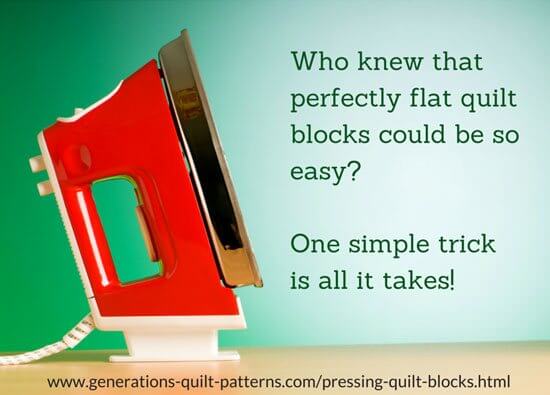 Click the red iron to learn the secret!