Vermont Quilt Guilds
The Vermont Quilt Guilds on this page are displayed alphabetically by meeting location.
Some method to contact the Guild directly is listed (phone number, email, website or Facebook URL) so that you can confirm the day and time of the meeting.

If I've missed your Guild, please take a minute to add it using the 'Add a Quilt Guild' button below.
Thank you for your help in keeping our listing up to date!
Add a Guild to the List
To add your guild's information, use the "Add a Quilt Guild" button.
It's quick and simple!
If your guild isn't listed, or it is and needs to be updated, please use the same button.

All four fields in the form must be completed in order to submit the information for publication.
Meeting day and time are not included on purpose. Either can change for a number of reasons including holidays, time of year or there was a scheduling conflict for the meeting location.
I prefer that your prospective new members contact someone from the guild to get the correct information for the meeting they plan to attend.
That way everybody's happy!

A smart Quilter...
Click on the images below to learn more, read reviews and find ordering information.
Vermont Quilt Guilds
Contact the Guild directly to confirm the day, meeting location and time for the most current information.

Barre
Heart of Vermont Quilt Guild
Email: Heartofvtquiltguild@gmail.com


Bennington
Quiet Valley Quilters' Guild
http://www.benningtonquiltfest.com
Concord
Capital Quilts Guild
http://www.capitalquiltersguild.com

Essex Junction
Champlain Valley Quilters' Guild
http://www.cvqgvt.org


Hartland
Heart of the Land Quilters
PO Box 332, 05048


Hyde Park
Common Threads Quilt Guild
http://www.commonthreadsvt.org
commonthreadsvt@gmail.com


Mad River Valley
Mad Quilters' Guild
http://www.madriverquilting.com


Middlebury
Milk and Honey Quilters
http://www.milkandhoneyquilters.com
Monkton/Bristol
Undercover Quilter's Guild
Contact: Carla Klop
Phone: 802 453 7442
Newport
North Country Quilters
https://www.facebook.com/northcountryquilters/
www.northcountryquiltersvt.com

Rutland
Maple Leaf Quilters
www.mapleleafquilters.org
St. Albans
Franklin County Quilters' Guild
http://www.franklincountyquilters.org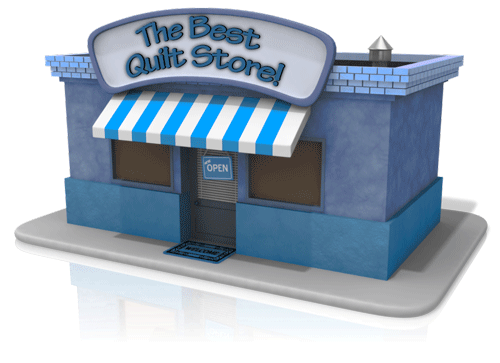 Need more fiber in your diet?

We've got just what the doctor ordered.
Check out the stores in our Vermont Quilt Shops directory. You're sure to find the inspiration for your next quilt!

---
This article was printed from Generations-Quilt-Patterns.com