North Dakota Quilt Guilds
North Dakota Quilt Guilds

This post contains affiliate links for which I receive compensation.
All the North Dakota Quilt Guilds listed this page are shown in alphabetical order by the town where they meet.
Listings also include a website or Facebook URL or email address for you to contact the guild directly to confirm the day, location and time of the meeting you'd like to attend. Your time is too valuable to spend driving to a meeting only to find that for that particular day it was changed.
Thank you for your help in keeping the listings up to date!

Add a Guild to the List
---
To add your guild's information, use the "Add a Quilt Guild" button.
It's quick and simple!
If your guild isn't listed, or it is and needs to be updated, please use the same button.

All four fields in the form must be completed in order to submit the information for publication.

Meeting day and time are not included on purpose. 
Either can change for a number of reasons including holidays, time of year or there was a scheduling conflict for the meeting location.

I prefer that your prospective new members contact someone from the guild to get the correct information for the meeting they plan to attend.
That way everybody's happy!

North Dakota Quilt Guilds
---
Bismarck
Capital Quilters
www.ndcapitalquilters.com
Bismarck
Missouri Valley Quilters
http://www.missourivalleyquilters.com


Carrington
Piecemakers Quilt Guild
https://www.facebook.com/piecemakersquiltguildcarringtonnd


Dickinson
Quilters on the Prairie
cibarker@msn.com

Fargo
Quilters' Guild of North Dakota
www.ndquilts.com
Grand Forks
North Star Quilters Guild
www.northstarquilters.org
https://www.facebook.com/groups/138942762838339/
Hazen
Common Threads Quilters' Guild
http://commonthreadsqg.blogspot.com

Minot
Minot Prairie Quilt Guild
www.minotquilters.com
https://www.facebook.com/Minot-Prairie-Quilt-Guild-1589968804589805/
Valley City
Valley Quilters
Amy.j.johnson95@gmail.com

Williston
Dakota Prairie Quilt Guild
PO Box 1723, Williston 58801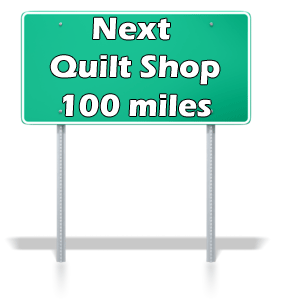 Need more fiber in your diet?

No problem!
Just check out our listings of the tempting North Dakota quilt shops. You're sure to find the perfect fabrics and pattern for your next quilt.

You may also like:
---
Subscribe to StashTalk, our free Newsletter