Maine Quilt Guilds

14 guilds for you to choose from!
This post contains affiliate links and ads for which I receive compensation.
The Maine Quilt Guilds on this page are displayed alphabetically by town.
Is your quilting club listed? If not, it's easy to...
Add a Guild to the List
---

It's quick and simple!
To add your guild's information, use the "Add a Quilt Guild" button.
If your guild is not listed, or it is and needs to be updated, please use the same button.

All four fields in the form must be completed in order to submit the information for publication.

Meeting day and time are not included on purpose. 
Either can change for a number of reasons including holidays, time of year or there was a scheduling conflict for the meeting location.

I prefer that your prospective new members contact someone from the guild to get the correct information for the meeting they plan to attend.
That way everybody's happy!

Maine Quilt Guilds
---
Contact the Guild directly to confirm the day, meeting location and time for the most current information.

Augusta
Maine Modern Quilters
http://mainemodernquilters.com/contact-information

Augusta
Pine Tree Quilters Guild
www.mainequilts.org
Bridgton
Chickadee Quilters
https://www.facebook.com/ninepatch999

Calais
St. Croix International Quilters' Guild
A Chapter of Pine Tree Quilters Guild of Maine
www.stcroixquilters.com
Falmouth
Modern Quilting Guild
http://falmouthmodernquilters.wordpress.com

Fort Kent
Northern Neighbors Quilters
A Chapter of Pine Tree Quilters Guild of Maine
www.mainequilts.org
Greenville
Moosehead Quilters
www.mooseheadquilters.com
Houlton
Friends and Needles Quilt Guild
www.friendsandneedles.org
Kingfield
Stitchers in the Snow
Call: Diane Christen 265 2541

Lewiston
Maine Modern Quilters
www.mainemodernquilters.com
Litchfield
Tacoma Lakes Quilters
http://tacomalakesquilters.blogspot.com/
Presque Isle
Crown of Maine Quilters
http://www.crownofmainequilters.com/


West Ashley
Cobblestone Quilters Guild
https://www.facebook.com/pages/Cobblestone-Quilters-Guild/133687443360265

Windham
Nimble Thimbles Quilters
https://www.facebook.com/pages/Nimble-Thimbles-Quilters/359165490803989



You may also like:
---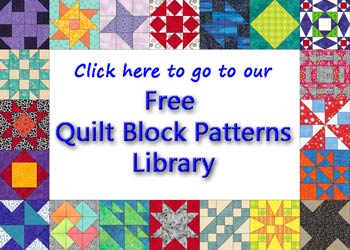 If this information was useful to you, please share it with your quilting friends. Thank you!