Find a Rhode Island Quilt Shop

by Julie Baird
This post contains affiliate links for which I receive compensation.

Our current Rhode Island quilt shop list is below, shown alphabetically order by town. Right after these listings you'll find a map with all the locations pinned.
Do you know of a store that's moved or worse yet closed? Did I miss your favorite shop?
If so, please do take a minute to let us know its name and the city where it's located and I'll do the rest!
Thank you for your help in keeping these listings up-do-date!

Rhode Island Quilt Shops and Fabric Stores
---
Always call ahead to check on a shop's hours for the day of your visit.

Bad weather and holidays can change a store's regular hours. Gas is just too darned expensive to make the trip only to find the store closed.
Barrington
DK Fabrics
70 Maple Ave
401 245 2300
http://www.dkfabrics.com
https://www.facebook.com/DKFabrics
Barrington
Knit One Quilt Too
10 Anoka Ave
401 337 5578
https://www.facebook.com/pages/Knit-One-Quilt-Too/438968249505540
Bristol
Just Quilts
201 Gooding Avenue
401 254 1240
http://www.justquilting.com
https://www.facebook.com/Just-Quilts-904941372873542
Cranston
Blaine's Sewing Machine Center
1280 Oaklawn Ave
401 463 8824
http://www.blainesewing.net
https://www.facebook.com/Blaines-Sewing-Machine-Center-149296718601
Cranston
Divines Sewing Nook
689 Oaklawn Ave
401 228 7831
https://www.facebook.com/divinessewingnook/
Cranston
Just Fabrics
310 Atwood Ave
401 383 6286
https://www.facebook.com/Just-Fabrics-275516271330/
Lincoln
Ryco's Creative Sewing Center
25 Carrington St
401 725 1779
http://www.rycotrim.com
Pawtucket
Lorraine Fabric's
593 Mineral Spring Ave
401 722 9500
https://www.facebook.com/Lorraine-Fabrics-1482860471947076
Portsmouth
Sew Nice Fabrics
3001 E Main Rd, #12
401 683 9238
https://www.facebook.com/pages/Sew-Nice-Fabrics/114251228915499
West Greenwich
Piecing with Poppers Quilting Center
74 Nooseneck Hill Rd
401 385 3090
http://www.piecingwithpoppers.com
https://www.facebook.com/piecingwithpoppers
Westerly
Just Fabrics
105 Franklin St
401 315 5300
https://www.facebook.com/Just-Fabrics-275516271330/
Map for Rhode Island quilt shops
---
Remember to ALWAYS call ahead to make sure the shop will be open on the day you plan to visit. I have specifically omitted hours and days from the listings because they change.
Stores close, many times without notice, for holidays, bad weather or for family emergencies. And quite frankly, your quilting time is much  too precious to waste.
I don't want you making any unnecessary trips.
Don't forget to ask what they specialize in, too!
It's good to go into a shop on a mission!
Did we miss your favorite store?

If you know of a store that isn't on our list of quilt shops in Rhode Island, please use the form below to provide as much information as you can. If there's a mistake in a listing, let us know that, too.
We make our best effort to keep the listings current, but sometimes little details can slip through the cracks.
Your help is greatly appreciated!
You may also like:
---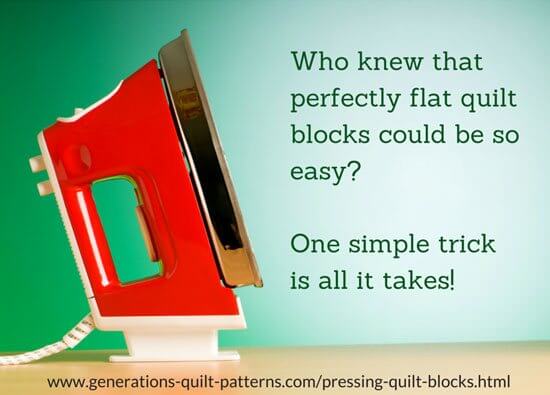 Click the red iron to learn the secret!