This post contains affiliate links for which I receive compensation
Quilt Stencil Arrows
What do the arrows on quilting stencils mean?


Reply
Arrows on quilt stencils generally refer to the direction of the quilting stitches. Sometimes direction makes a difference and sometimes it does not.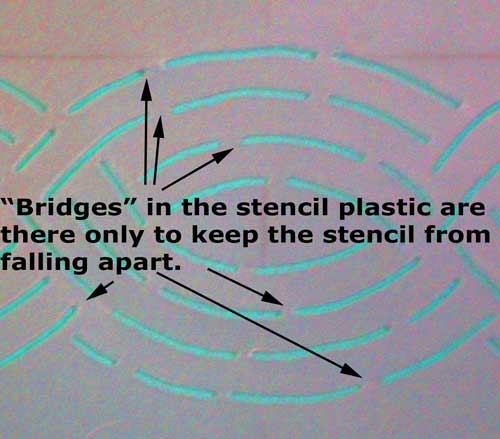 Though you are probably already aware of it, the breaks in the stencil's channels are merely bridges to hold the stencil together and are not areas that you don't stitch. In fact, after I trace a stencil onto my quilt top, I do go back and fill in the gaps in the quilting lines with my marker of choice (usually a blue washout marker).
Notice the faint lines on the quilting stencil (close to the top center) in the picture? Those are from where I had faintly marked placement guidelines directly on the stencil to help me line it up as I marked my last quilt top.
Thank you for your question.
Piecefully,
Julie Baird
Editor