Piecing Quilt Borders
Am ready to add my quilt borders and wondered if it is plausible to sew the three borders together first then add them as a set to the main body?


Reply
Yes, you can most certainly sew the strips together first and then add them to your quilt.
Just be sure to take account of how this will effect the design.
In the picture below, the quilt borders have been added in the traditional manner...red border, two sides and then top and bottom, white border, two sides and then top and bottom, and final blue border, two sides and then top and bottom. A nice orderly progression to getting the onto the quilt, but this does take time, and usually more than I estimate!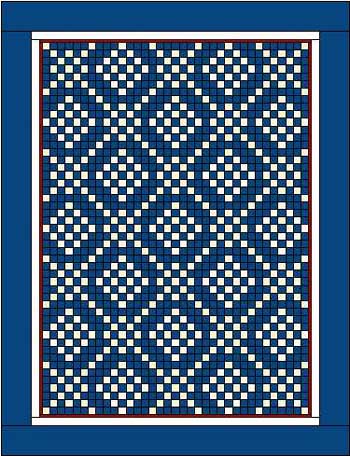 Adding quilt borders in a traditional manner
Now if you first sew the border strips together and then apply them to the quilt top, there are two possibilities. Either apply the strip set to the sides first and then the top and bottom as shown below...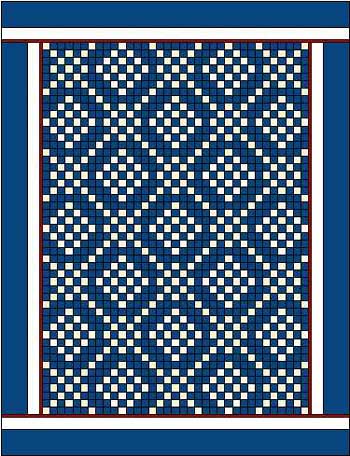 ...or to the top and bottom first and then to the sides.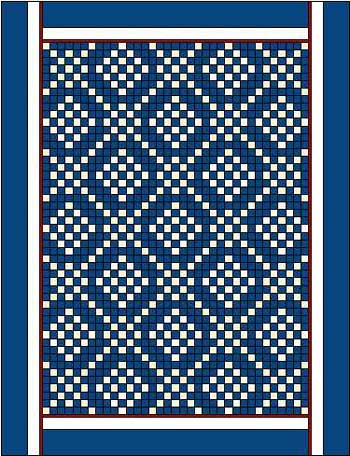 The great thing about quilting is that
YOU
, the quilter, get to make all the design choices that you want. It's your quilt. Both the the previous two layouts are perfectly good, IF that is the choice you make for
YOUR
quilt.
I've seen this type of border applied to antique quilts, and it is a wonderful effect (as well as a time-saver!)
Now, if you like the look of traditionally applied borders, but you still want to sew your strips together first, then you'd want to miter your quilt borders. While you get the look of a continuous strip of color around the outside edges of your quilt for each fabric, the corners are joined with 45 degree angles after the pieced strip is stitched to the quilt top.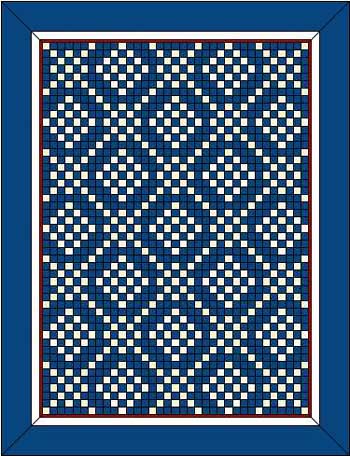 Mitered quilt borders
For more information about how to cut border strips for your quilts, please read
Cutting Quilt Borders
.
Thank you for your question.
Readers, if you have more ideas for adding borders in strips, please click on 'Click here to add your own comments' just below.
Thank you!
Piecefully,
Julie Baird
Editor