This post contains affiliate links and ads for which I receive compensation.

Cloth Leaders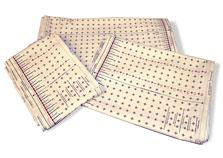 How can I straighten stretched leaders easily?
Reply
Since I am not a long arm quilter and have no experience with quilting frames, I am putting this question out to our readers.
If you can help, please use the "Comments" link below for your answer.
Thank you!
Piecefully,
Julie Baird
Editor
If you enjoyed this article and found it helpful, I'd love you to let me know by clicking this button - thank you!