Some of the links on this page are affiliate links. If you buy thru them, I receive a small commission—at no extra cost to you. This helps me provide all the free information on this site. To learn more, read my full Disclosure Policy.
South Carolina Quilt Guilds and Clubs

24 guilds for you to choose from!
The South Carolina Quilt Guilds shown this page are listed alphabetically in order by meeting location.
If we've missed your guild, please use the blue button below to add it to the list.
Thank you!


Featured South Carolina Quilt Guilds
---
Campobello
Landrum Quilters
www.landrumquilters.com
Charleston
Cobblestone Quilters Guild
www.cobblestonequilters.com
Columbia
Greater Columbia Quilters
GCQuilters@gmail.com

Columbia
Pickens
UpCountry Quilters Guild
www.upcountryquiltguildsc.com
Add a Guild to the List
---

It's quick and simple!
To add your guild's information, use the "Add a Quilt Guild" button.
If your guild is not listed, or it is and needs to be updated, please use the same button.

All four fields in the form must be completed in order to submit the information for publication.

Meeting day and time are not included on purpose. 
Either can change for a number of reasons including holidays, time of year or there was a scheduling conflict for the meeting location.

I prefer that your prospective new members contact someone from the guild to get the correct information for the meeting they plan to attend.
That way everybody's happy!

South Carolina Guilds
---
Aiken
Banksia Quilter's Society
www.banksiaquilterssociety.blogspot.com
Aiken
Carolina Pine Quilters
www.carolinapinequilters.com
http://www.carolinapinequilters.com/
https://www.facebook.com/groups/1539725552938761/

Anderson
Electric City Quilt Guild
http://www.andersonscquilters.com
Anderson
Prickly Fingers Quilt Guild
http://www.andersonscquilters.com
Campobello
Landrum Quilters
www.landrumquilters.com
Charleston
Charleston Modern Quilt Guild
http://www.charlestonmodernquiltguild.blogspot.com/
https://www.facebook.com/charleston.modernquiltguild?fref=ts

Charleston
Cobblestone Quilters Guild
www.cobblestonequilters.com
Clinton
Loose Threads Quilt Guild
loosethreadsquiltguild@gmail.com
http://www.loosethreadsquiltguild-clintonsc.blogspot.com/
Columbia
The Devine Quilters
https://devinequiltguild.wordpress.com

Columbia
Greater Columbia Quilters
http://gcquilters.blogspot.com/
Email: GCQuilters@gmail.com
https://www.facebook.com/groups/1415344698719613/
Columbia
Logan Lap Quilters
Columbia
Palmetto Modern Quilt Guild
https://www.facebook.com/PalmettoModernQuiltGuild/

Florence
Swamp Fox Quilters Guild
www.swampfoxquiters.com
Fountain Inn
Busy Bee Quilt Guild
https://www.facebook.com/groups/549431475067205

Greenville
Foothills Piecemakers Quilting Guild
www.foothillsquilts.com
Hilton Head Island
Palmetto Quilt Guild
www.palmettoquiltguild.org
Mauldin
Nimble Thimbles Quilt Guild
www.ntquiltguild.com
North Augusta
Pieceful Hearts Quilters
http://phquiltshow.blogspot.com

Pickens
UpCountry Quilters Guild
www.upcountryquiltguildsc.com
Rock Hill
York County Quilters
www.yorkcountyquilters.org
Seneca
Lake and Mountain Quilters Guild
http://www.lmqg.org
Spartanburg
Piedmont Piecers Quilting Guild
http://www.piedmontpiecers.org
https://www.facebook.com/pages/Piedmont-Piecers-Quilt-Guild/517361808316161
Contact Renee Dugan at Duganr7231@gmail.com or call 864-607-2332
Sumter
Swan Lake Quilt Guild
www.swanlakequiltguild.com
Taylors
Foothills Piecemakers Quilt Guild
www.foothillsquilts.com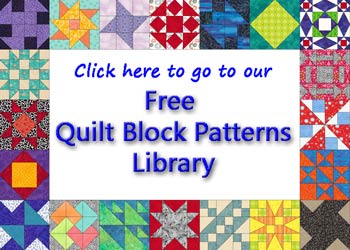 You may also like:
---