Some of the links on this page are affiliate links. If you buy thru them, I receive a small commission—at no extra cost to you. This helps me provide all the free information on this site. To learn more, read my full Disclosure Policy.
New Brunswick Quilt Shops
and Fabric Stores
Our current list of New Brunswick quilt shops is shown below for your convenience in alphabetical order by town.
Find one or add your favorite quilting store. Did you spot something out-of-date or just plain wrong?
Please let me know using the 'Add or Correct a Quilt Shop Listing' form. I'll make the changes right away.

Thank you!
New Brunswick Quilt Shops and Fabric Stores
Always call ahead to check on a shop's hours for the day of your visit.
Bad weather and holidays can change a store's regular hours. Gas is too expensive and your time to valuable to make a trip only to find the store closed has closed for the day.
Fredericton
Country Crafts and Curtains
334 York St
506 454 2572
http://countrycraftsandcurtains.blogspot.com/
https://www.facebook.com/Country-Crafts-and-Curtains-1603495623230031/
Fredericton
Fabricville
1211 Prospect St
506 458 9679
www.fabricville.com
Glenwood
River Gallery
7310 Route 102
506 468 9004
www.rivergallery.ca
Moncton
Fabricville
100 Pleasant St
506 858 0445
www.fabricville.com
Moncton
The Fabric Cupboard
22 Brandon St
506 855 3800
http://thefabriccupboard.blogspot.com
https://www.facebook.com/The-Fabric-Cupboard-608922929131568/
New Maryland
The Christmas Crab Quiltery
572 New Maryland Hwy
506 459 6180
www.christmascrabquiltery.ca
https://www.facebook.com/TheChristmasCrabQuiltery
Port Elgin
Spruce It Up Quilt Shop & Quilting
2063 Upper Cape Rd
506 538 7888
www.SpruceItUpQuilting.com
https://www.facebook.com/spruceitupquilting
Riverview
The Covered Bridge Quiltery Ltd.
630 Pinewood Rd
506 386 2888
http://www.thequiltery.com/
https://www.facebook.com/TheCoveredBridgeQuilteryLtd
Rothesay
Town and Country Quilts
124 Hampton Rd
506 847 4099
www.tcquilts.com
https://www.facebook.com/towncountryquilts
Saint-John
Fabricville
Parkway Mall
212 McAllister Dr
506 633 1656
http://fabricville.com/
Here's how you can help...
If I've missed your favorite store or you see something that needs fixing, click here to let me know. I'll take care of the rest!

Thank you!
You may also like: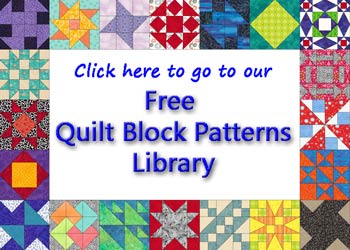 Return to the top of New Brunswick Quilt Shops
Go to our Directory of Quilt Stores