Elmer's Glue-All
by Jay Dimond
(UK)
Can you use Elmer's Glue-All multi-purpose glue on fabric for applique?

From the Editor: Hi Jay.

I haven't used this glue myself, so I went to look it up on Amazon.com. This is the description provided there: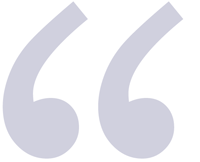 "XACTO/ELMERS-Glue All Multi-Purpose Glue. Bonds strong for all your needs. Bonds most porous materials such as paper and cloth and semi-porous materials such as wood and pottery.
Dries strong and clear.
Elmers Glue-All is adjustable before dry, is non-toxic, and cleans up easily with soap and water."
Based on that description, I personally would not use it to bond my machine or hand applique shapes to my background. It sounds like it is a very strong, permanent glue, meant for fixing things.
My preference is
Elmer's Washable Glue Stick
or
Elmer's Washable School Glue
. Both I've used extensively and can vouch they will wash out of your projects with water and a drop or two of soap.
I hope this helps.
Piecefully,
Julie Baird